Thai newspaper: 'We will revenge Vietnam in 2022 World Cup Qualifications'
Author: Doan Trang
Date: 10/06/2019
Thai press believes that Sirisak Yodyardthai's side might have a chance to revenge Vietnam NT in 2022 World Cup Qualifications.
Spanning a year waiting, Thai people finally got a chance to overthrow Vietnam out of the position as the no.1 team in ASEAN football by a battle against Vietnam in King's Cup 2019. The game finally came, however, Anh Duc's goal produced in the last minute of additional time handed 'the War Elephants' a drubbing right on their ground.
Thai press has identified the loss to Vietnam NT as such a strong shock to all Thailand yet Siam Sport is still optimistic with a believe that Thailand can revenge the 'Golden Dragons' in the upcoming 2022 World Cup Qualifications.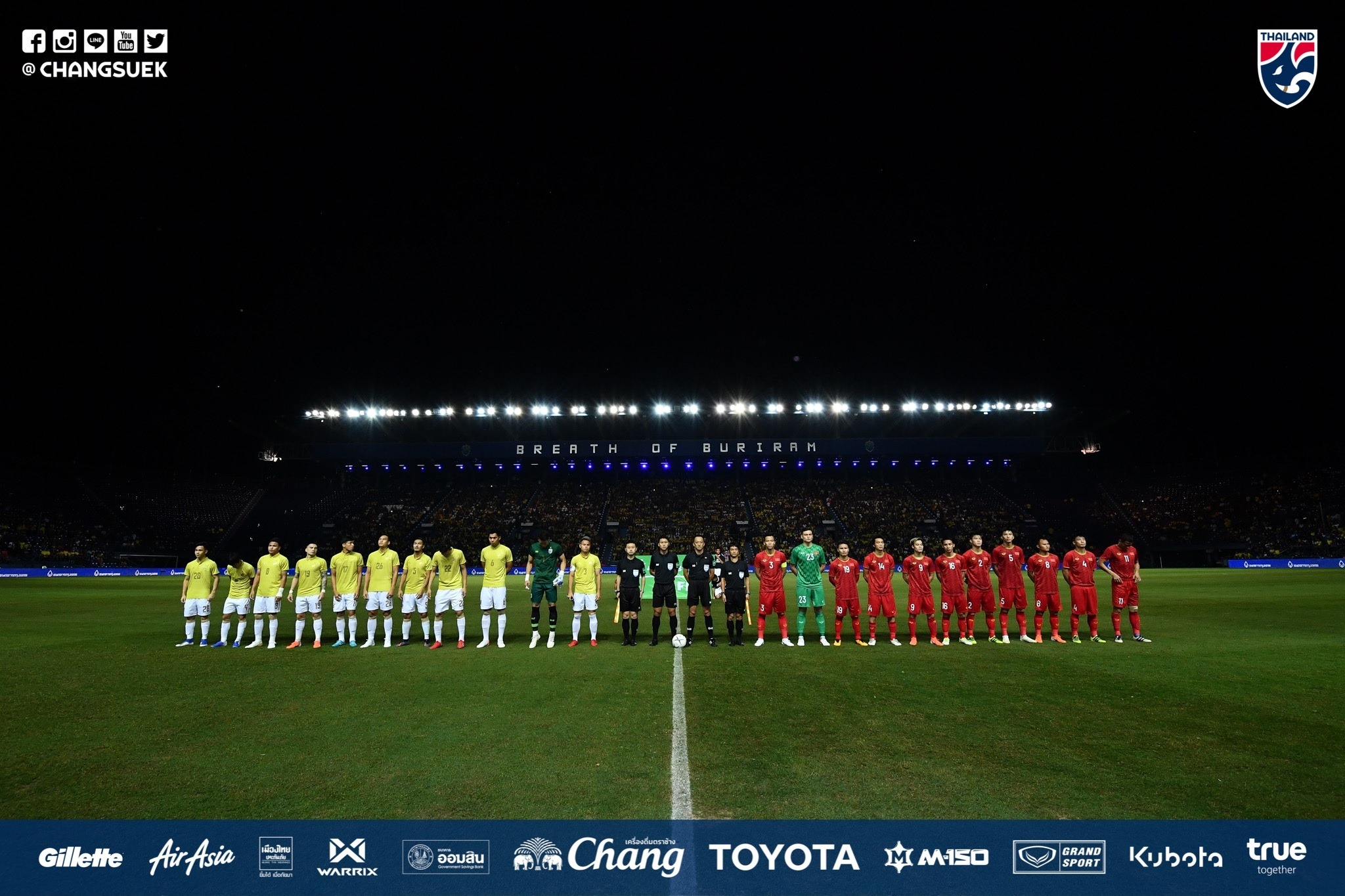 Siam Sport wrote:
"We let Vietnam win right on our home ground but the opportunity for our revenge will come soon. Vietnam is standing 98th of the world and is likely to edge into group 2 of Asia zonal of 2022 World Cup Qualifiers.
While Thailand is ranking 114th of the world and 20th of Asia, we will definitely fall into the seed group 3. This helps us to re-compete against Vietnam in 2019 if both are classified into one group."
The victory right at Chang Arena holy land provided Vietnam NT 4.5 points which raised the total score to 1231 points. By this score, Park Hang-seo's side left Jordan behind 2 points. Accordingly, the 'Golden Dragon' temporarily climbs to 97th place of the world and 15th of Asia which secure a slot in group 2 at the 2022 World Cup Qualifiers Draw to Vietnam NT pooled together with Syria, Uzbekistan, Lebanon, and Oman. While Thailand joins in Group 3 with Palestine, India, Bahrain, Tajikistan, Korea, and Philippine.
The second qualifying round of the 2022 World Cup in Asia will kick off on September 5, 2019, with the appearances of 40 teams divided into 8 groups. The teams are managed to follow a home-away format to calculate the ranking points of each group. The top 8 squads and the best 4 second-place teams will win the right to participate in 2022 World Cup Final Qualifiers.