Martin Lo: 'I have never thought about how to impress Coach Park Hang-seo'
Author: Vân Anh
22:27 | 08/05/2019
A Vietnamese expatriate in Australia - Midfielder Martin Lo will feel so grateful if Coach Park Hang-seo takes notice of him but his goal at the moment is to be dedicated to Pho Hien FC.
Over the past period, Vietnamese football's thrill atmosphere thanked to VFF planning with Coach Park Hang-seo in convening overseas-based players to the national team and U23 national team.
Martin Lo has a Vietnamese father, lived and grew up in the Australian football background then made a step to Vietnam to be under Pho Hien FC outfit in V-League 2019.
Speaking to THETHAO247.VN, the 1997-born player revealed his biggest goal at this time which is not getting the talented coach Park Hang-seo's attention, he said: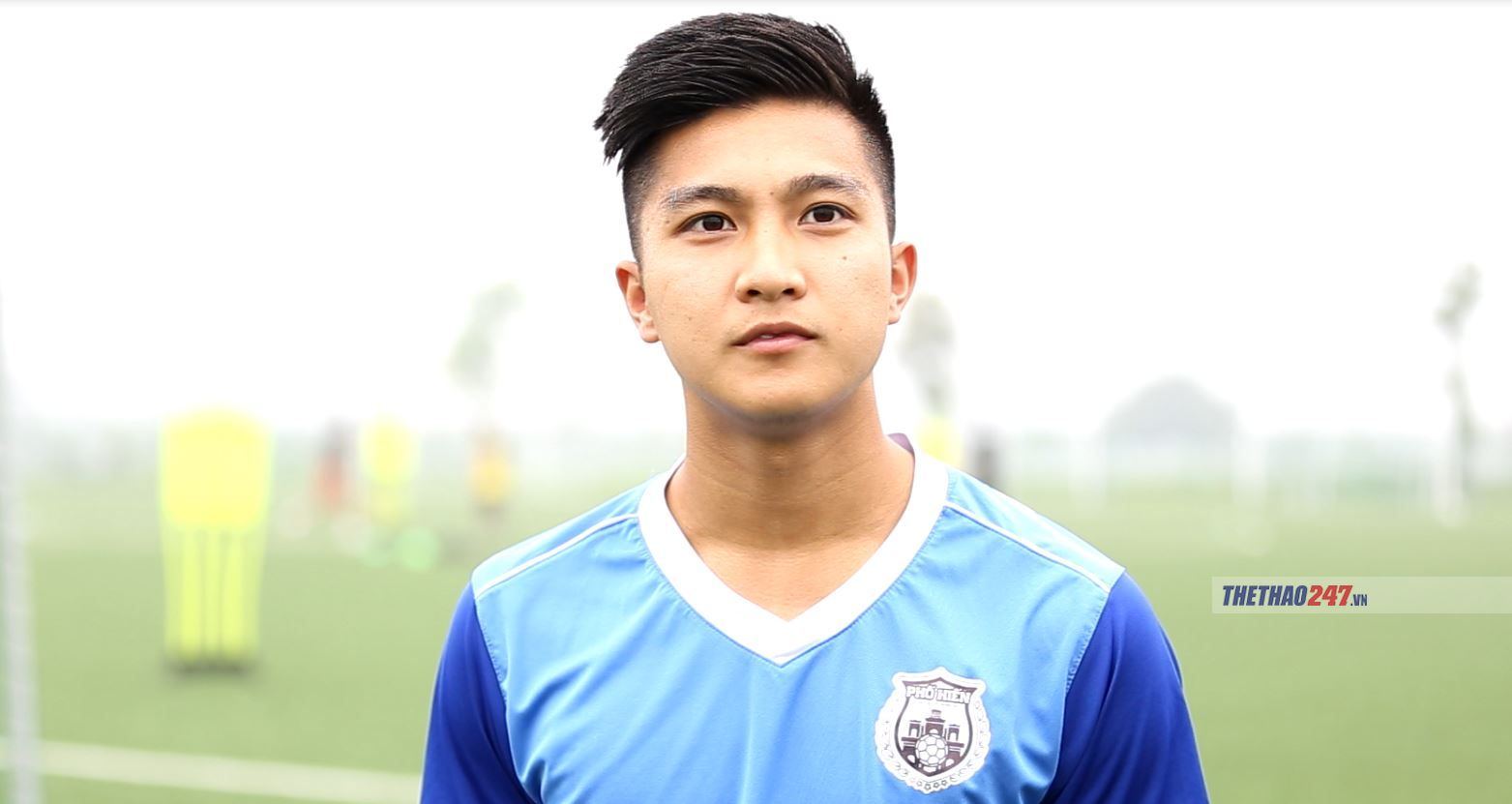 "I know that recently Coach Park Hang-seo is interested in overseas Vietnamese players to make the strongest possible line-up. This is really good news for the likes who playing abroad. For me myself, who's just recently come to Vietnam, I am currently trying to adapt to Vietnamese football but I yet to think about trying to be roster."
Pho Hien FC (Hung Yen) – where Martin Lo serves, was an unbeaten team after the first 4 matches of V-League 2019. On May 5, the team is going to go to round 5 of the game against Fico Tay Ninh, a team seems to be estimated as an underwhelming opponent to Pho Hien.
Martin Lo is coming the game with a high determination of scoring despite playing in Midfield position:
"When I was in Australia, I took midfielder role. When I came to Vietnam, I was asked to down backward a bit to take on the role of a builder. Even if either of the tactics or the roles changed, scoring goals is still what I always try to do. I still haven't got any goals after the last four matches." The No. 10 shirt of Pho Hien shared
"I tried to score a goal not to impress Coach Park Hang-seo. I always do so and create assists to contribute to the success of the team. About trying to be convened to the national team, I have never thought about it as I have a lot of things to improve like learning about Vietnamese culture, communicating with Vietnamese teammates, plus the skills and playing ball techniques ... "
"Of course, if I am truly received concerns from coach Park Hang-seo, I will be very happy. If one day being called up to U23 or the national team, every player would feel happy, it must be weird if they would not."