'Ha Tinh Messi' travels to Europe ahead of World Cup for Kids
Author: Vân Anh
16:51 | 03/06/2019
The youngster Le Anh Duc and another two players of PVF head to Spain to contend for World Cup for Kids.
On May 28 afternoon, the three men namely Le Anh Duc, Phan Thanh Hoang, and Minh Nhat flied to Spain for Football for Friendship (F4F) which is regarded as World Cup for Kids. The derby to be held by Gazprom (Russia) annually basis from May 28 to June 2 in Madrid (Spain).
The game this year welcomes 800 child players from 211 countries. The organizer is asking for being considered this as the world record. They will classify players in various age, sexual and nationality levels. The 33 groups are set to be named by such rare and endangered animals as Asia Elephants, Philippines Crocodiles, Eastern Storks, Tasmania Devils, and California Vulture…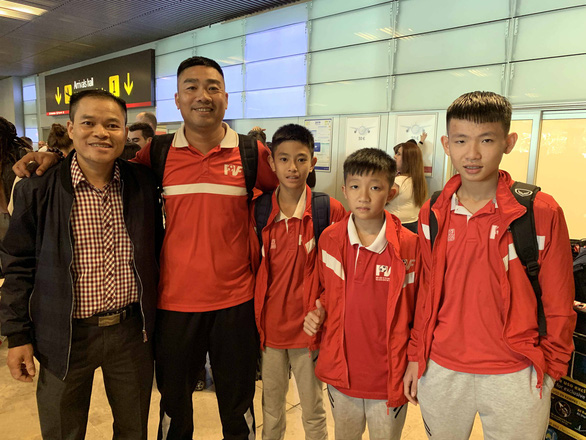 Vietnam was supposed to come to the game with 4 players at first yet one of them - Le Quang Tam got a toe injured and could not make his appearance.
The days in Spain, the players were given chances to enjoy the UEFA Champions League final match of Liverpool and Tottenham at Wanda Metropolitano Stadium.
Besides, the very organizer held workshops in which famous people and developing football backgrounds shared about their experiences. The notable one was Franz Beckenbauer – a legendary of Germany football and also the world ambassador of F4F.