2019 SEA Games Group Stage Draw: Is there a chance for U22 Vietnam be the champion?
Author: Vân Anh
16:54 | 25/04/2019
Despite being changed the group seed, U22 Vietnam is likely to be in the tough group at 2019 SEA Games group stage draw.
However, Coach Park's side is still the potential candidate for the SEA Games' title.
As the latest classification, U22 Vietnam will be replaced for U22 Singapore and added to group 3 along with U22 Myanmar. This replacement has a significant impact on the title race of Vietnam.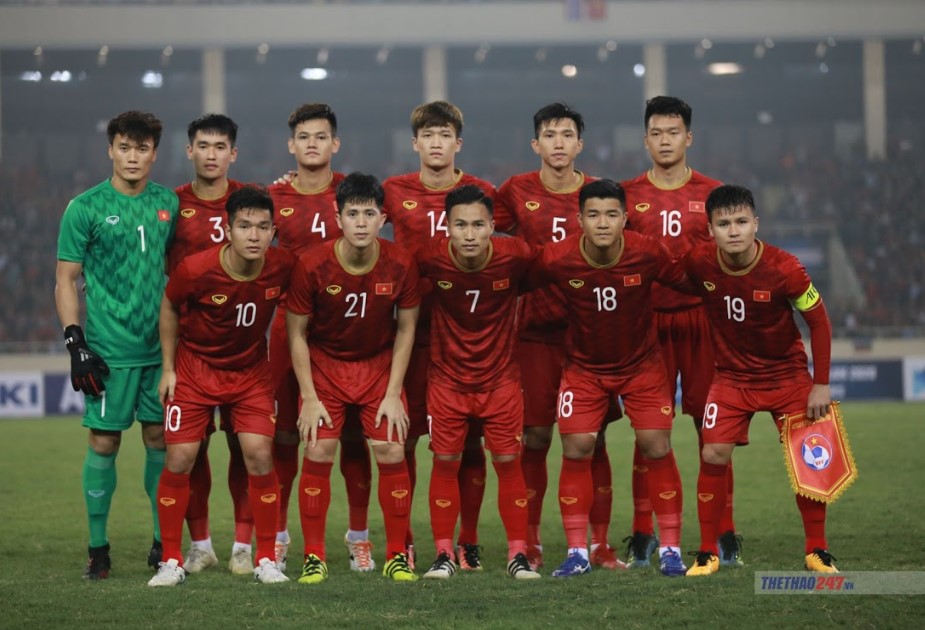 Coach Park's side is still the potential candidate for the SEA Games' title
According to the SEA Games 2019's format, Philippines is taking the first spot in Group A as the host nation, while Thailand's B1 (group B). The other teams belong Group 2, 3, 4 will be drawn to divide into the other groups.
If U22 Vietnam is drawn in the same group with the host, there will be a favorable for Vietnam on going further in the race.
Group seeds of SEA Games 30

Group 1

Philippines (the host) - Thailand (reigning champion)

Group 2

Malaysia (runner-up) - Indonesia (2nd runner-up)

Group 3

Myanmar (4th spot) - Vietnam

Group 4

Singapore - Laos - Brunei - Timor Leste -  Campuchia
Being in Group A (5 squads) has an advantage of completing just 4 matches instead of 5 matches as Group B's (6 squads).
In fact, it is a high chance that U22 Vietnam will down into the group with U22 Thailand or U22 Indonesia. Because the host may arrange to avoid the strong opponent such U22 Vietnam.
However, Coach Park Hang-seo's side will be certainly afraid of any rival.
It can be seen that Vietnam once netted a stunning goals in a 4-0 win over Thailand, the team joining SEA Games 30 with mostly the players gearing up from AFC U23 Championship 2020 Qualifications.