Xuan Truong sets the first record in his professional career
Author: Amelia London
Date: 29/07/2019
In the dramatic win of HAGL over Thanh Hoa, Xuan Truong first time scored a brace in his football career.
Visiting HAGL played against Thanh Hoa with the high spirit after a close win over SLNA in the previous round, HAGL players kept their form well to create an unforgettable match for their fans.
The late goal from Minh vuong helped HAGL won 22 points and got rid of the delegation group. However, the biggest contribution goes to Xuan Truong's brace, which first came from the 6th minutes  and then in the second half. This two goal brought Xuan Truong a very first record in his life.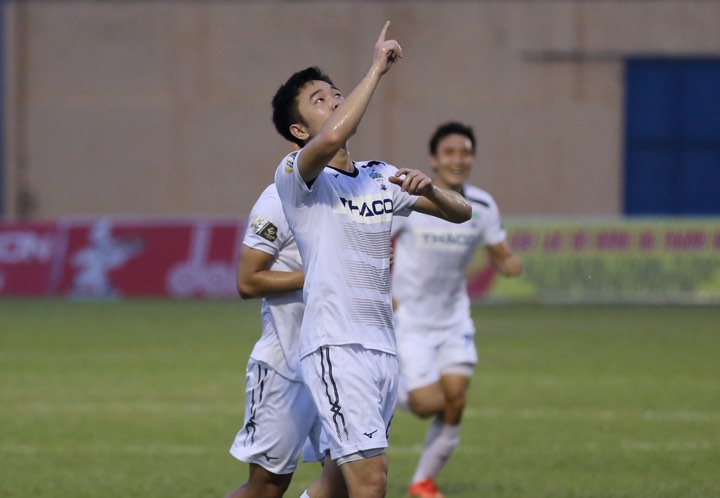 HAGL wins 6 points after 2 closest matches, climbing to 10th on the table and 4 points higher than the delegation group. Xuan Truong was also rewarded "The Man of The Match". With his continuous efforts, Xuan Truong now impressed coach Park Hang-seo ahead of World Cup 2022 qualifiers.