Xuan Truong on the pitch, HAGL lost at home
Thứ năm, 11/07/2019 08:15 (GMT+7)
With many quality foreign players in the squad, HAGL and Quang Nam have created an exciting match. However, the visitor enjoyed the win.
Welcoming Quang Nam with slight disturbance in the squad, with Filipe Martins replacing Chevaghn Walsh on the offensive line. Perhaps he has not been trained much with his new teammates, so he was quite out of place on the attack.
Despite the deadlock attack, the defense saved the situation. Hoang Lam was fouled in the penalty area to bring home a penalty goal. Kim Bong Jin brought home the opening goal.
Being led early, Quang Nam pushed up toward Sietsma. The most prominent player Ha Minh Tuan constantly disputed HAGL defensive line, in which Minh Tuan opened the gap for Nhu Tuan to make an equalizer.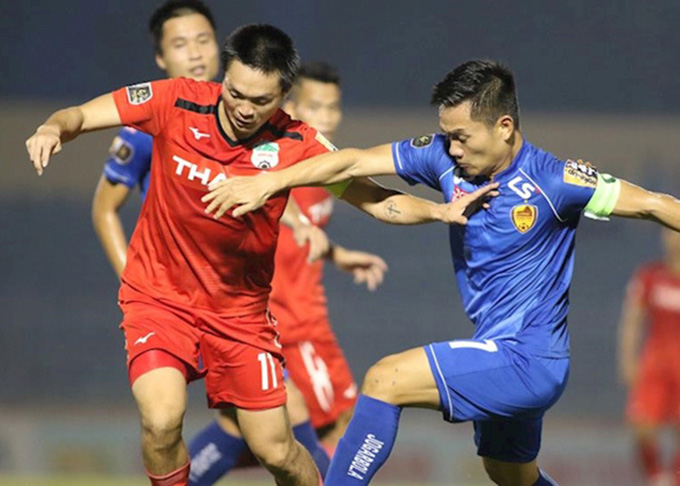 Entering the second half, Quang Nam played more actively. However, HAGL also had its own opportunities. Hoang Lam lacked a bit of luck to hit the post.
Perhaps Hoang Lam will regret that goal because in the 69th minutes, after a powerful shot from Thanh Trung, Ha Minh Tuan had the right place to put the ball into the net.
Although  Xuan Truong were brought into the field, he could not make a difference.
The match ended with victory for Quang Nam. Meanwhile, HAGL will continue to fall with only 15 points.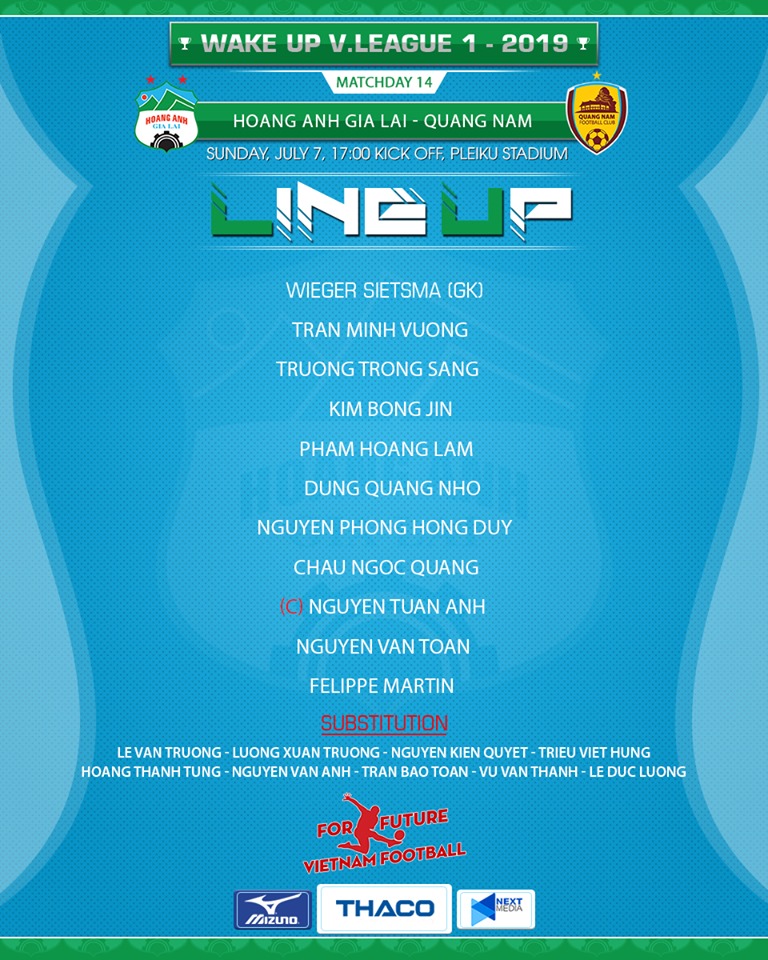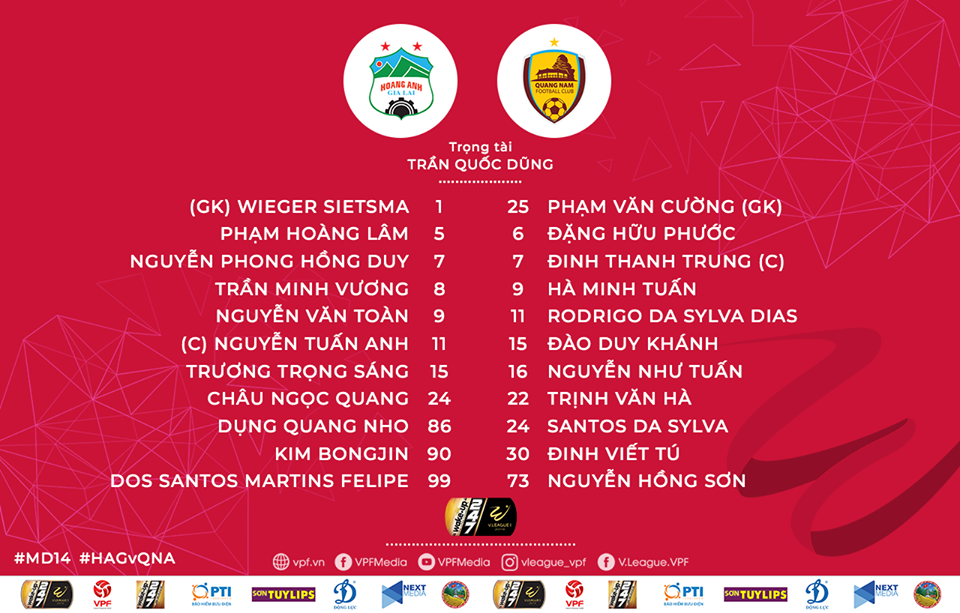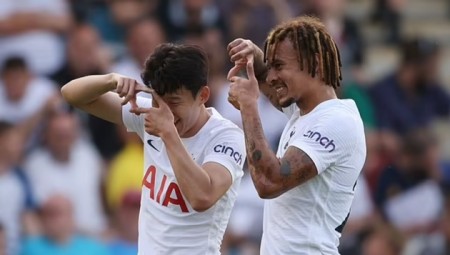 VIDEO: Không cần Harry Kane, Son Heung Min tỏa sáng giúp Tottenham đại thắng
Tottenham có trận giao hữu với Colchester. Dù không có sự xuất hiện của trụ cột Harry Kane tuy nhiên ngôi sao Son Heung Min vẫn đủ khả năng lĩnh xướng hàng công Spurs với 1 bàn thắng và 1 kiến tạo.