Vietnamese woman helps Thai club to Thai Premier League Finals
Thể Thao 247 - In her first match oversea, Tran Thi Hong Nhung made a huge contribution in helping Chonburi get a ticket to Thai Premier League Finals 2019.
She is the first woman to play oversea. Chonburi signed Hong Nhung a short term contract from Phong Phu Ha Nam FC.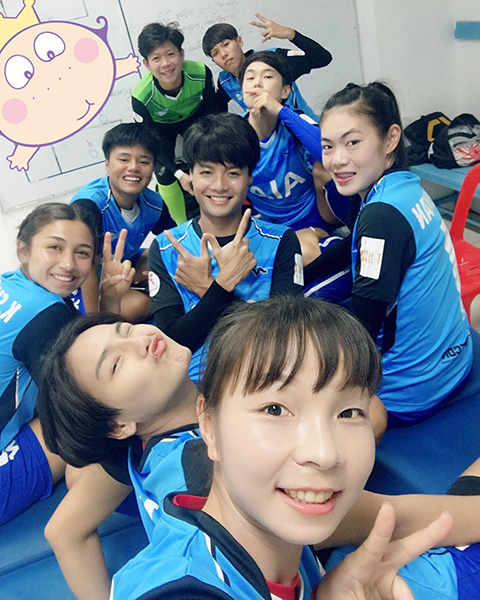 She didn't need much time to feature in the lineup and play full 90 minutes in the match against Air Force on Thursday.
The match appeared to be quite slow, ended draw then both teams took penalty shoot. Chonburi defeated Air Force 4-3 and go to the Finals.
Even when she doesn't have much time to play oversea, this still marks an unforgettable milestone for Vietnamese women football. In 2019, female players keep high hope on playing aboard like Cong Phuong, Xuan Truong, Van Lam to learn from the highest leagues in the region.
Hong Nhung is highly appreciated by coach Mai Duc Chung especially by her fighting spirit and professional. In her young age, she was chosen to play in the second qualifying round of Olympic Tokyo 2020 in Uzbekistan and help Vietnam go deepep.