The explaination on ticket price for Vietnam supporters in the opening match of World Cup 2022
Author: Amelia London
Date: 05/08/2019
Recently, VFF general secretary Le Hoai Anh explains the reason for Thailand selling only 2000 tickets for Vietnam supporters in the World Cup 2022 Asia qualifier opening match.
With the attraction of the confrontation between Vietnam and Thailand, there will be a grat number of Vietnam supporter to come to Thailand for the match. However, Thailand announced that they only spend 2000 ticket for Vietnam side. VFF explains:
"it is because of FIFA regulation, the allowed number of tickets for the visiting fans is 8% of the total seats. FAT did the right thing".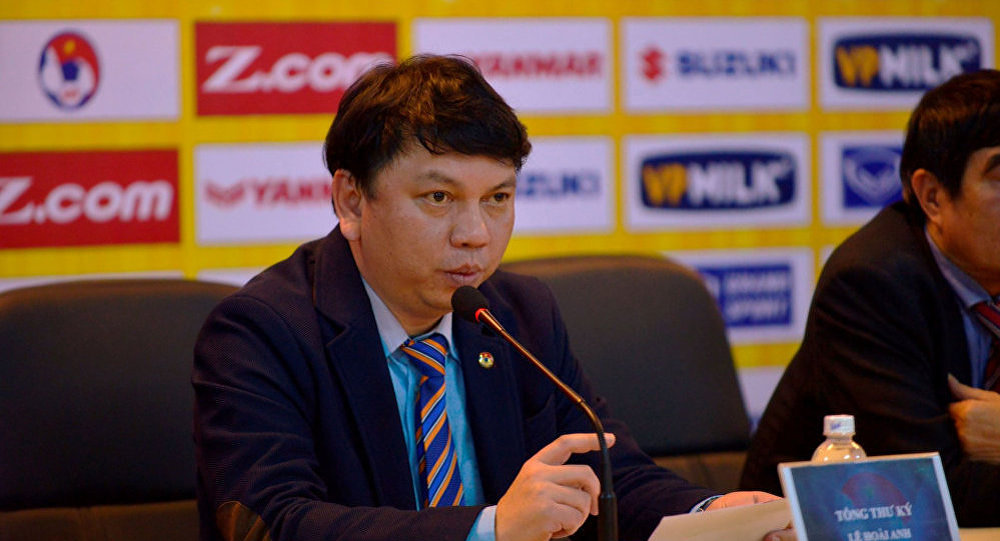 As well as My Dinh stadium with 40000 seats, VFF will spend 3,200 tickets for Thai fans." – VFF le Hoai Anh shares:
Secretary General Le Hoai Anh affirmed that VFF will provide maximum support for fans to Thailand to support the home team.
Mr. Le Hoai Anh also affirmed that VFF will provide maximum support for the supporters to travel, buy tickets and watch the match against Thailand:
"Audiences in Vietnam who want to buy tickets should buy through travel agents, because these agents not only sell air tickets, but they also contact VFF to buy the match tickets.
That means VFF will become a channel to support Vietnamese audiences to buy tickets, avoiding buying fake tickets".
As for the audience living and working in Thailand, VFF will ask FAT to open a stall to sell to this group"- Thanh Nien quoted Le Hoai Anh.
It is likely that Thammasat Stadium will be used for the opening match on September 5, and new coach Akira Nishino also had a check this stadium.
Reportedly, the Thailand - Vietnam match ticket price was about 650 baht (equivalent to about 490 thousand dong) for the visitors, which is extremely high compared to the home fans tickets, with 200 baht, 350 baht, 500 baht and 650 baht.