Sint-Truidense coach: "Cong Phuong will soon intergrate into the team"
Author: Amelia London
Date: 05/08/2019
In the recent share, coach Marc brys frankly shared about Cong Phuong style to improve.
In the recent share with Vietnam television, Sint-Truidense coach pointed out the strength and weakness of Cong Phuong.
"He is a funny guy, I realy like him. He played skillfully, but he had to learn how to play football here, adapting to our tactics. Especially learning how to play without a ball is the problem. But I think that in the next few weeks he could get into the first team. But it is hard to say, it depends on him, but Cong Phuong is smart so it will be fast".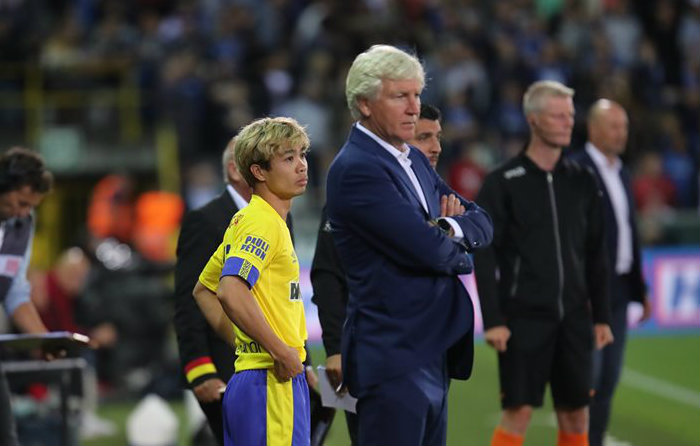 Regarding Cong Phuong's strong and weak point, Coach Marc Brys shared about the 24-year-old player:
"Technically, Cong Phuong is good at finishing. He is very agile, very good at dribbling. About weak points, I will tell him privately, but that is not the big challenge. The most important thing for me is a good, technical player with a personal impression. And he will have a chance to go on the pitch if he keeps doing it".
Coach Brys placed great trust in Cong Phuong
"He integrates very well, the whole team is very open to new players, it has never been a problem. I find him quite comfortable when practicing with the whole team, I don't have to worry about it, he complies with discipline, works hard like other Asian players I know, and he has personality and attraction. He just needs to be like that. That is enough".
Mr. Marc Brys also shared that he knew Cong Phuong was very popular in Vietnam but in Belgium he had to learn to adapt. And especially the pressure of public opinion will challenge Cong Phuong so he needs to know how to overcome it.
In the last match against Club Brugge, when the home team was led 0-4, coach Brys fielded Cong Phuong. Although he did not possess the ball much, Phuong shows the effort in each step. Hopefully, he will soon integrate into both playstyle and the life in Belgium.