Midfielder Duc Huy: 'I am confident to play in Thai League'
Author: Amelia London
Date: 15/07/2019
In a recent share, Vietnam midfielder Pham Duc Huy said he could play in Thai Legaue with his ability.
Pham Duc Huy, 24, is one of the talented player who was discovered in U19 team with other players, namely Xuan Truong, Cong Phuong, Van Toan, Tuan Anh.
Despite not being famous like his teammates, Duc Huy silently marked his imprints by fierce and passionate playstyle very time playing.
Under the reign of Park Hang-seo, the Duc Huy is a familiar name in the national squad, with a great goal to Malaysia team in AFC U23 championship.
That Pham Duc Huy is one of the leading defensive midfielders in Vietnam today, this 24-year-old player performs extremely well in disputing and passing the ball to his teammates.
With his proven level, Duc Huy can fully test himself in Japan or South Korea, but the Hanoi club midfielder said he is more suitable to play in Thai Leauge:
"I haven't thought of going to Japan or Korea to compete. It is not self-deprecating or humble, but I don't know whether I could meet the requirement. I think that with the current ability, I can play in Thai League" - Duc Huy shared with Zing.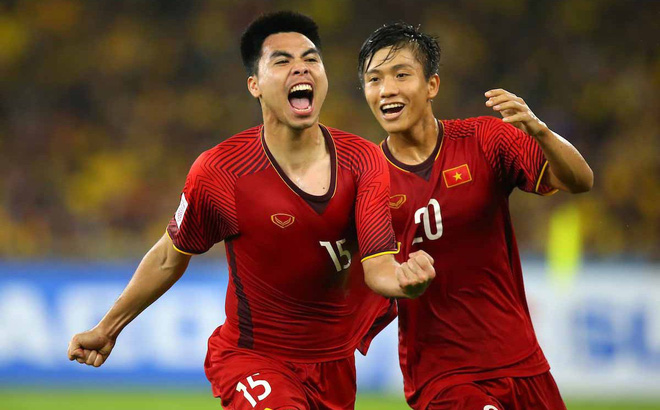 Of 3 players who have been playing abroad, including Xuan Truong, Cong Phuong and Van Lam, Duc Huy said that the inappropriate play is the reason why Xuan Truong and Cong Phuong could not stay back at their managing clubs while goalmouths Dang Van Lam is relatively easier to adapt:
"Their problem is not matching play style. I have observed Thai football; they play in extremely fast speed. In a few matches, strong teams cannot dominate the pitch completely with the ball rolling. It is difficult for Xuan Truong to compete continuously at high speed.
For Cong Phuong, South Korea prefers to use tall and strong players. They often play long-distance ball and it is clear that with a tricky player like Cong Phuong, it is not suitable to perform.
The most successful case now is Dang Van Lam who is quite specific. The goalie position is also easier to integrate" - Zing quoted Hanoi midfielder.
In the past, Duc Huy and his younger brother Do Duy Manh also had interesting experiences in Japanese teams. However, the cultural and linguistic differences did not allow the duo to sign a successful contract to compete there.
Read more:
>>> Vietnam right-back Van Thanh now linked with transfer to Thai League clubs Port FC
>>> Vietnam vs Thailand: who is the true ASEAN power house?
>>> Thailand to be stripped AFC U23 Championship hosting rights, U23 Thailand lose a slot