Chanathip sets his goals to put Thailand ahead in the World Cup 2022 qualifiers
Midfielder Chanathip Songkrasin sets his goals to win the group top spot in World Cup 2022 Qualifiers to the next round.
Thailand is pitted in group G with UAE, Vietnam, Indonesia and Malaysia in the second qualification of FIFA World Cup 2022.
"Changsuek" will start their campaign by a battle with Vietnam on Sep 5.
"My goal is to help Thailand take top spot in group G. I want to win all the matches". Japan-based scorer Chanathip claimed.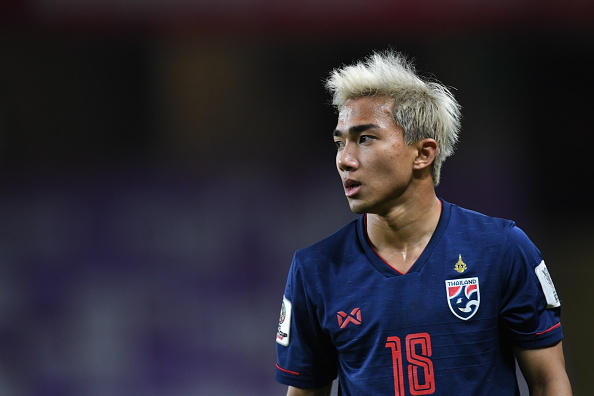 This will be the first match of Thailand under the new head coach Akira Nishino.
Earlier, Akira who once took Japan to the knockout stage of World Cup 2018, suggested that the star trio playing Japanese clubs will be the pillars of the Thailand setup.
"Whoever becomes the national coach, we must learn from him. We must adapt to his tactics.", Chanathip said.
Thailand national team is expected to make Vietnam difficult in their march to Thai home soil. The first leg match will kick off on Sep 5, 2019.