Buriram and Port taste defeats in Thai League 2019
Author: Amelia London
Date: 01/07/2019
The shocking 1-0 thrashings of Buriram United on Sunday match didn't bother its leaders as the competitor for Thai League title Port also experience the heavy defeat 4-1 on their home field to Chiang Rai United.
Buriram proved to be a weighty choice to defeat the Sharks, but the Thunder Castle was unable to deliver necessary distant accuracy toward the goal.
Herlion Caion avoided an offside trap to run a low tap into the net at the 10th minute, bringing Chonburi a win.
Chiang Rai United took the lead by Chaiawat Buran goal in the 14th minute yet Port got an equalizer from Bodin Phala 10 minutes later. However, William Henrique, skipper Piyaphon Phanichakul and Bill got the chances to score mỏe in the second half, sealing a triumph for the Beetles.
Buriram still sits at top spot despite its thrashing yet Port slipped down to 5th.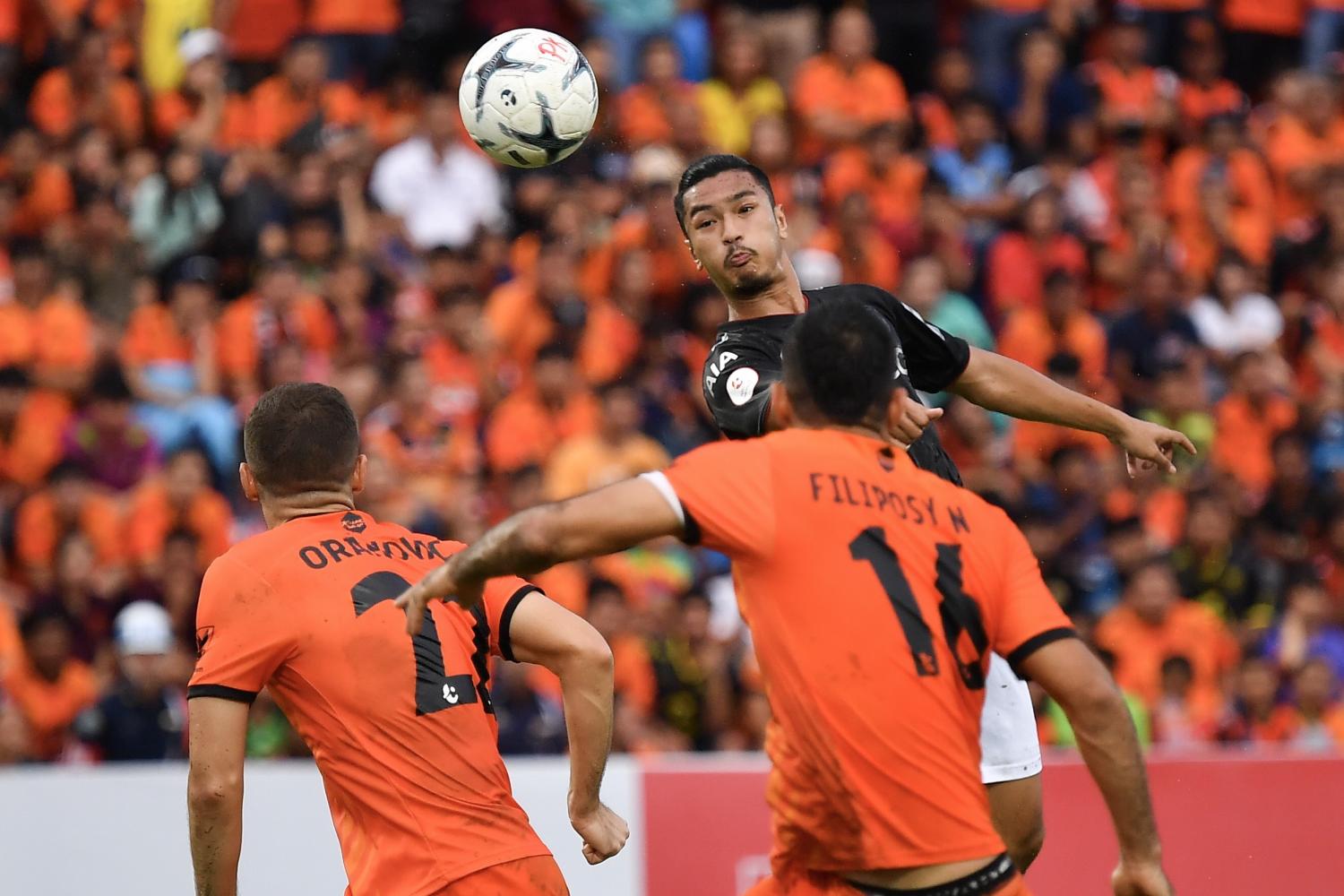 At the bottom, the former champions SCG Muang Thong United finally pulled themselves out of the three-team relegation zone with a 2-1 victory at PT Prachuap.
Amorn Thammanarm, striking in the 15th minutes, gave Prachuap some hope to set the record of 4 consecutive league win over the Kirins yet Muang Thong's Adisak Kraisorn disabled the advantage followed by Adisorn Promrak coming up with the winner 30 minutes into the second half
Muangthong saw its improvement under Alexandre Gâm's reign who now owns an achievement of 2-1 win-loss record with the Kirins.
Ratchaburi finished a two-game losing streak with a 1-0 triumph at Trat. They surprised their home fans with a goal from defender Jirawat Thongsaengphrao in the second half. They performced well defensively and claimed 3 points for the first time in 3 matches.
Suphanburi ended the Sarturday night game remaining winless in 7 matches including 5 losses and a 1-0 home victory over Chainat.
South Korean midfielder Kim Sung-hwan's only goal was enough to hold off three points for Suphanburi and pushed the visitors back to the relegation zone.