U22 Vietnam about to play friendly with quality rival
Author: Amelia
14:54 | 26/08/2020
VFF has sent a letter inviting Viettel club to play a friendly match with U22 Vietnam during the time the team gather at VFF.
The Vietnam U22 team is gathering at the League football field in the second army rally in 2020. In recent days, Park Hang-seo has continuously held internal competitions to assess the quality of 47 players.
And to increase the quality, VFF has sent an official letter inviting Viettel club to play friendly with U22 Vietnam. The match is scheduled to take place on the PVF youth training field, Hung Yen at 5:00pm on August 28. The VFF wants Vietnam national team to increase their expertise and compete with each other.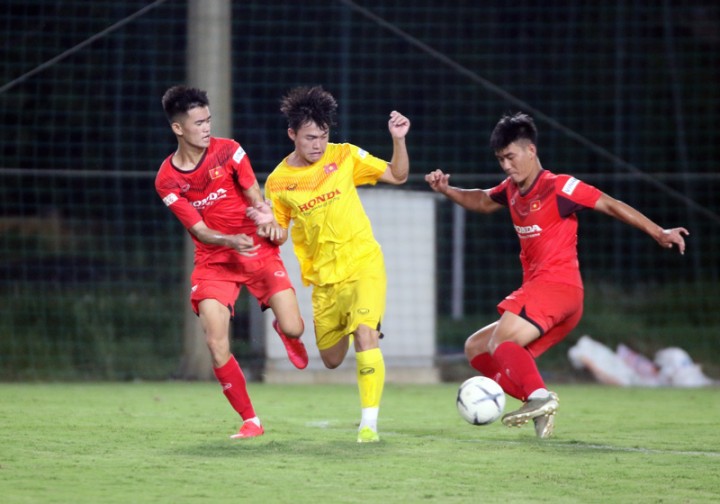 Currently, Viettel team is practicing according to the regulations on camp ban in the complicated epidemic situation at this time. Only a few married players can return home, but with the coaching staff's approval. And young players are required to stay in Viettel Training Center.
Meanwhile, the U22 Vietnam team will end the gathering on August 28. If Viettel does not accept the VFF's invitation, it is likely that Park Hang-seo will hold internal matches.
With a list of nearly 50 people, Park Hang-seo can be satisfied in a number of positions, especially midfield when Hai Long, Hong Son, Hoang Anh, Van Lam have shown their abilities. Meanwhile, defense also appeared potential factors such as Thai Ba Sang or Bui Hoang Viet Anh.
According to the latest information, U22 Vietnam will have to say goodbye to striker Le Minh Binh due to an ancient injury. This player was thwarted in an attack on the last match day. Minh Binh also made a good impression when he was one of the regular kickers to play at the club this season.​