The UAE appointed a new national head coach against Vietnam in World Cup 2020 Qualifiers
Author: Bill Waston
17:00 | 26/06/2020
To prepare for the remaining matches of World Cup 2022 Qualifiers, the UAE is aggressively looking for a coach.
Having taken a lot of effort, the UAE Football Association has found the head coach which has been left empty since April.
Accordingly, coach Jorge Luis Pinto confirmed that he is approaching an official contract next time.
The Eremnews newspaper said the UAE Football Association (UAEFA) had negotiated with Mr. Pinto three years ago while still leading Honduras. It is expected that in the next few days, UAEFA will officially appoint the Colombian leader to the head coach. In April, the League terminated its contract with Jovanovic without leading any matches.
Confirming with Gol Caracol, 67-year-old strategist shared the talks went smoothly: "All the details were agreed by both sides, let's wait and see what happens next".
Luis Pinto, who knows UAE football very well, said: "I studied the culture and country very well before I accepted it. I know the length of UAE history and watch them play football since the 1990s, their championships and the quality of their players. I understand this country before thinking and making a decision. "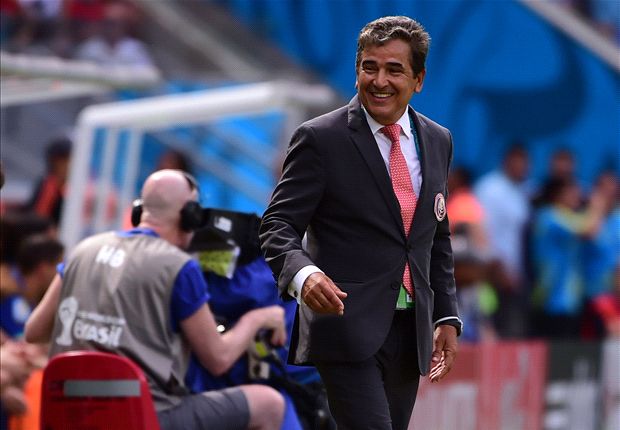 The closest team Pinto leads was Millionarios. He is considered the most successful Colombian coach abroad to win 9 titles with the clubs of Peru, Costa Rica and Venezuela.
At the national level, coach Pinto is quite famous. He led Colombia and Costa Rica in the 2014 World Cup. At that time, Costa Rica fell into the group of death with the presence of the UK, Italy and Uruguay.
They excelled in the top spot with a 3-1 victory over Uruguay, 1-0 against Italy and a 0-0 draw with England.
In the eighth round, Costa Rica continued to create shock when defeating Euro 2004 champions Greece on penalties. However, they also lost on the penalty against the Netherlands in the quarterfinals.
Pinto then led Honduras to the 2018 World Cup qualifier. He and his players went to the Play-off match to compete directly for the finals. Unfortunately, when they were defeated with a total score of 1-3 after 2-legged matches, Pinto also broke up with Honduras after that game.
Mr. Pinto's task with the UAE is to complete the remaining 4 matches in the 2nd World Cup 2022 Qualifiers. In that last match, they will face Vietnam NT of Park Hang-seo.