Thailand regretted losing the young star playing in England to Indonesia
Author: Amelia
11:00 | 12/08/2020
Instead of Thailand, young defender Elkan Baggot has decided to choose Indonesia as the team he will devote in the near future.
17-year-old talent Elkan Baggot is currently the backbone of the Ipswich Town U18 team and is playing in England. This player has two bloodlines with an Indonesian mother and a Thai father.
Therefore, he is fully qualified to wear one of the two teams mentioned above. And surprisingly, instead of choosing to play for Thailand - the leading team in Southeast Asia, Elkan Baggot decided to play for Indonesia in the near future.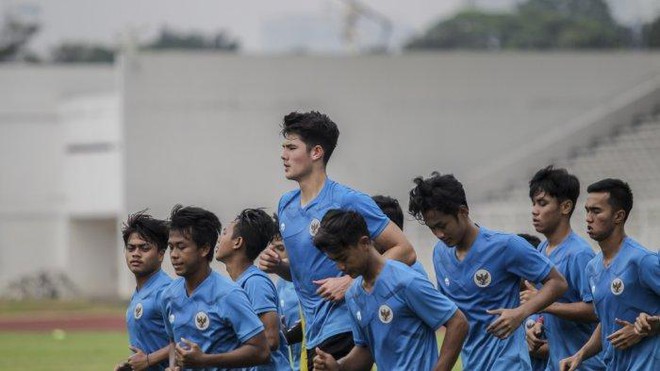 Recently, the defender playing in the UK has appeared in the list of coach Shin Tae Yong's Indonesian U19 summons to prepare for the U20 World Championship at home. The strength of this player is his ability to fight and situations of hand dispute, he sometimes has a height of up to 1.94 meters, with the relatively ideal body of a player playing in Europe.
The fact that Elkan Baggot decided to wear an Indonesian shirt made the Thai media extremely surprised and regretful. According to Siamsport, it was previously reported that the 17-year-old defender would choose to wear the "War Elephant" jacket. However, the "overturn" at the last minute caused Thai football to lose a brilliant talent.
Coach Shin Tae Yong hopes that Elkan Baggot will bring steel and become the leader of the Indonesian U19 defense in the upcoming tournaments.