Park Hang-seo has to rely on HAGL club
Author: Amelia
12:00 | 25/07/2020
The return of Anh Duc to professional football in HAGL's shirt will bring great joy to coach Park Hang-seo and Vietnam.
In October, the 2022 World Cup qualifiers in Asia will officially return to the final matches to find the teams to advance.
In Group G, Vietnam has a huge advantage when leading with 11 points after 5 matches. Park Hang-seo's army needs at least 5 more points in the remaining 3 matches to be able to win tickets to the final round of the 2022 World Cup in Asia.
Right now, the Korean strategist is actively preparing for the most important phase of Vietnam in 2020. He and his colleagues are always present on the fields to search for new elements to complement Vietnam. Especially in the center-striker position.
Currently, the player who is in charge of this responsibility in the team during the past time is Nguyen Tien Linh. However, the style of the striker playing for Becamex Binh Duong has been very flimsy during the past time.
After scoring 2 goals in rounds 4 and 5 of V-League 2020, Tien Linh had 6 matches in Becamex Binh Duong's shirt color. Even in the closest match with Nam Dinh, the number 1 striker of Vietnam has to limp to leave the pitch.
Another option that coach Park Hang-seo has also tried in recent times is to arrange Cong Phuong to play in this position. However, despite playing very hard and enthusiastic, having to play as a key striker is not a habit of this player.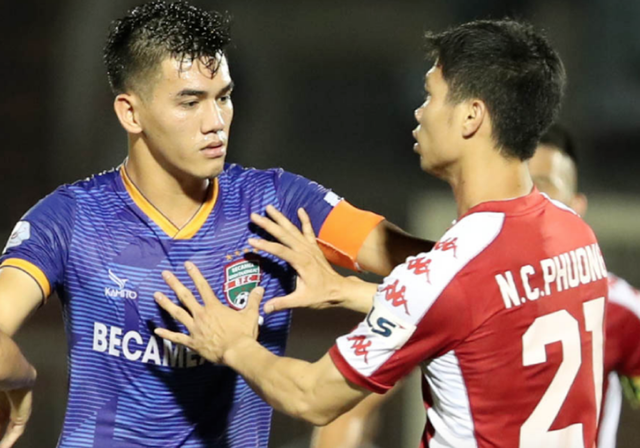 Cong Phuong likes to play wide to take advantage of his skillful dribbling. Having to play the highest on the attack line will make the danger of Nghe An-born striker significantly reduced.
In this context, the striker Nguyen Anh Duc returned to professional football in HAGL's shirt as a valuable addition for coach Park Hang-seo. Obviously, it is very difficult to find a classic striker like Anh Duc right now.
The forte of the striker is the ability to select positions in the penalty area, make wall for teammates. Every time he plays, he does not need too many balls, but he always knows how to shine and contribute to the overall play of the team.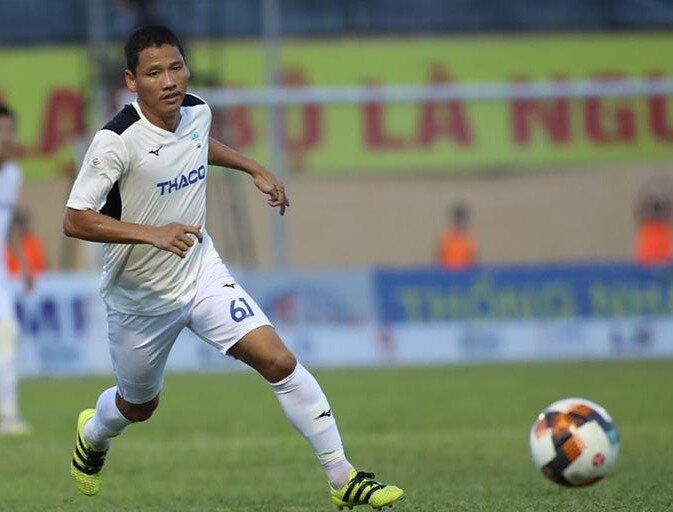 Recently, there has been information that Park Hang-seo is calling Anh Duc to return to Vietnam when they watched the match between Binh Duong and Hanoi. It seems the 36-year-old striker was convinced with the sincere words of the Korean strategist, and then he decided to return to professional football in HAGL's shirt color.
Back at this point, Anh Duc will have about 10 rounds to catch up and regain his top form. Coach Park Hang-seo will surely follow Anh Duc's progress next time in HAGL's shirt in V-League 2020.