Coach Johnny Jansen wants to keep Doan Van Hau in SC Heerenveen
Author: Nick Cassidy
09:00 | 07/05/2020
Coach Johnny Jansen hopes SC Heerenveen extends the contract with Doan Van Hau to increase the strength on the left wing.
Head coach Johnny Jansen himself confirmed with Hanoi FC that Heerenveen is negotiating with the Hanoi club.
"This season, Floranus mainly plays as a left-back. However, he is not always happy with this. When the team is about to bid farewell to Ricardo van Rhijn, will he I return to his forte position? Of course yes. "
"Floranus is the number one right-back of the team and we want to make the most of his ability. On the left, I can use Lucas Woudenberg. In addition, the club is also negotiating with the Hanoi club about the future of Doan Van Hau ".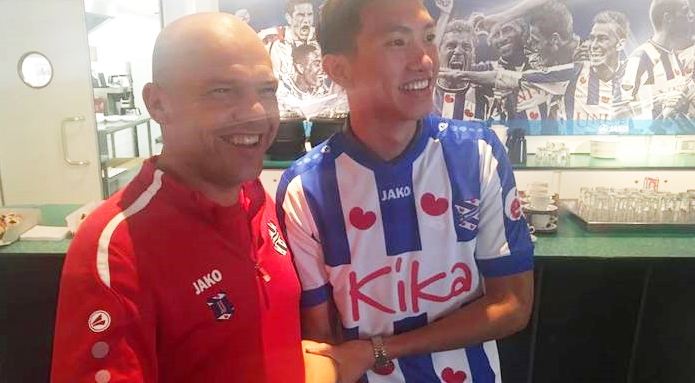 Johnny Jansen's discussion with the Hanoi club about Doan Van Hau's future is clearly an affirmation that the Dutch stratergist wants to continue to extend the contract with the Vietnamese defender. The two sides will negotiate terms such as salary, number of matches and playing time ... to come to a final decision.
At the end of this season, SC Heerenveen will bid farewell to five players including Daniel Hoegh, Ricardo van Rhijn, Warner Hahn, Filip Bednarek and Trevor Doornbusch. Besides that, center-back Dresevic is also seriously considering his intention to leave. The opportunity to occupy a position in the official squad for Van Hau is huge.
Compared to other teammates, Doan Van Hau is even slightly better. The weakness of 21-year-old player is the ability to communicate with teammates, but coach Johnny Jansen assessed Van Hau is trying hard and will overcome in the shortest time.