Coach Chu Dinh Nghiem afraid of Hanoi to be out of Top 8
Author: Paithoon Bundarik
12:00 | 14/07/2020
With a very disappointing series of recent times, coach Chu Dinh Nghiem is very worried with the goal of protecting the championship of Hanoi FC.
Despite being rated higher than the host SHB Da Nang, Hanoi FC players can only leave Hoa Xuan Stadium with 1 point. Even if the home team strikers took advantage of the opportunity better in the second half, perhaps a sad outcome happened to the defending champion.
This has been the third match in a row the Hanoi club could not win. With this disappointing series, Chu Dinh Nghiem's side is currently ranked in 8th place with 12 points.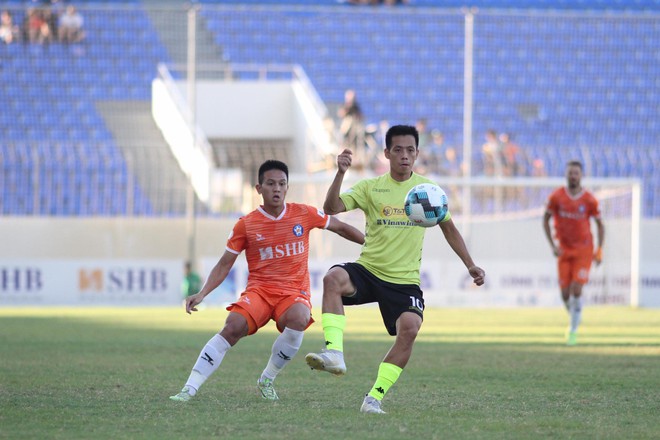 Phase 1 of V-League 2020 will have 4 more rounds to end, if not improving the performance, the defending champion will probably bounce off the top 8, which means they will no longer have a chance to win the crown.
Coach Chu Dinh Nghiem was very worried about this scenario: "The team is definitely under great pressure because of the recent poor performance. At this time the team is lacking many players, if we want to protect the championship, we have to be in the Top 8, so we are under a lot of pressure.
Young players can only use one or two positions and almost put up for enough army training. But due to the lack of too many pillars, I was forced to use young players.
The upcoming journey is fierce because with the new competition format, every team wants to avoid relegation to the relegation group. This forecast is difficult. Our schedule is also not convenient because the remaining 2 matches are agianst HCM city and Quang Nam who desire points."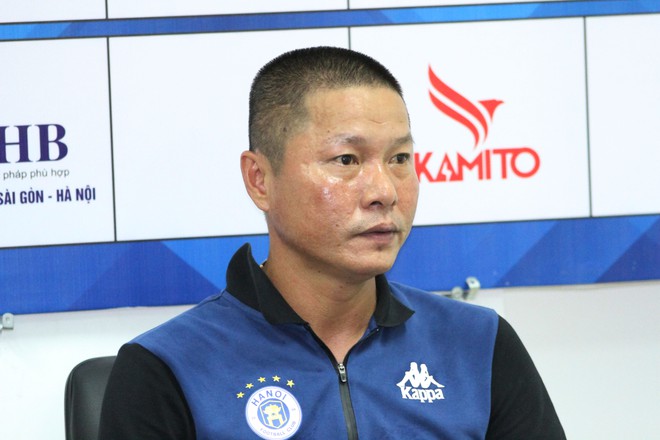 The reason for the decline of Hanoi FC in this season comes from the lack of pillars of defense because of injuries like Duy Manh or Dinh Trong. Along with that, their No. 1 star Nguyen Quang Hai has not been in the best shape and condition since V-League returned.
"Quang Hai broke a part of his hip muscle from the Battle of B.Binh Duong. After he recovered, Quang Hai had a fever, he had to have intravenous drips for nearly a week. Hai only practiced about 2 sessions. He only played about 20 - 30 minutes.
I hope Quang Hai will completely recover because Hai is a very necessary player with the team at this time "- Coach Chu Dinh Nghiem shared.