BREAKING: Mr. Duc said farewell to 'the best young talent in HAGL'
Author: Amelia
18:30 | 13/08/2020
Doan Nguyen Duc and Hoang Anh Gia Lai decided to bring 'the best young talent of course IV' - Vu Minh Hieu to play in the First Division.
Right before VPF closed the mid-season transfer market, Duc and Hoang Anh Gia Lai club had a very surprising decision when lending young talent Vu Minh Hieu.
Specifically, young striker Vu Minh Hieu moved to Dong Thap on the evening of August 11 to join Dong Thap FC on a loan. The 18-year-old will play for the team in the remaining season.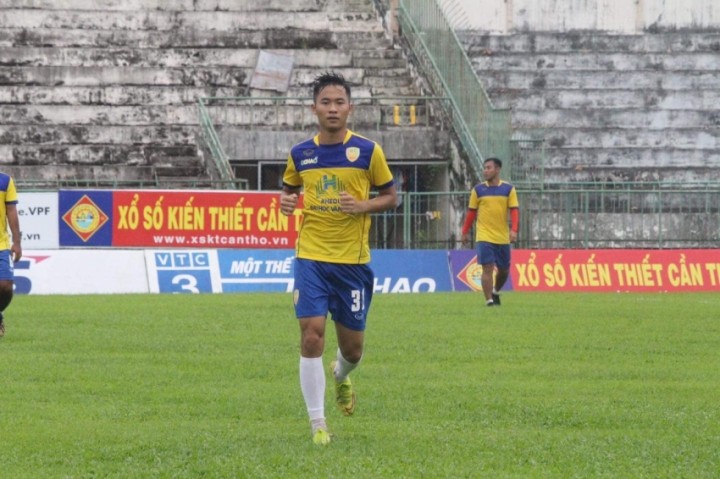 Striker Vu Minh Hieu has just been in the 4th class of the gifted class for 1 year, but it is HAGL's greatest talent at the moment.
Vu Minh Hieu is the youngest player of Hoang Anh Gia Lai at V.League 2020. This is also the first young talent of the 4th class of HAGL JMG to play with his seniors Van Thanh, Hong Duy, Van Toan, Tuan Anh , Xuan Truong ...
The 18-year-old striker is highly appreciated for his smart play, the ability to run in the penalty area and predict the goal extremely well. However, Vu Minh Hieu still cannot compete with Van Toan, Van Anh, Chevaughn Walsh ...
Therefore, it is perfectly reasonable for Mr. Duc and Hoang Anh Gia Lai to let the striker to come to Dong Thap FC on a loan. In the First Division, Vu Minh Hieu will have the opportunity to show, before returning to Mountain Street.
Currently, Dong Thap FC is ranked 10th in the First Division 2020 with only 8 points after 9 rounds. The team expects the appearance of Vu Minh Hieu, and the club will overcome a period of crisis and reach the top.