Cong Phuong appears on Korean Media
Author:
14:17 | 03/04/2019
Thể Thao 247 - KBS recently recorded a special reportage about the new troop of Incheon United and K. League 2019 – Nguyen Cong Nguyen who has created great attention for the new team.
At the beginning of the season 2019, Owner Duc and HAGL Club decided to transfer in Cong Phuong as a loan player to Incheon United. After that, he immediately was a central attraction of the Korean Media and fans.
The matches which Incheon United participate in always got interests and attention thanked Cong Phuong's kudos. There were some copyright problems making the Korean Football Federation decided to release free matches of Incheon on the tournament home page.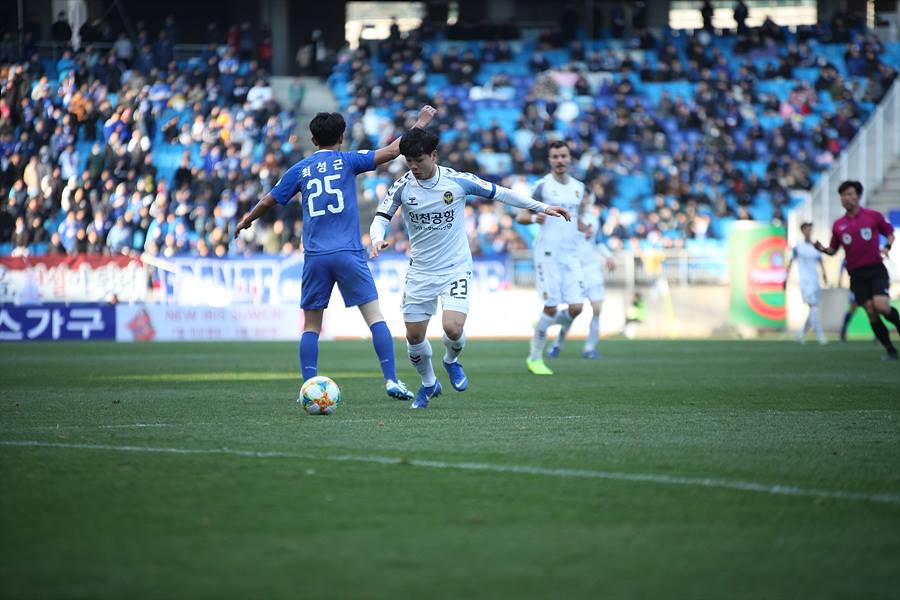 Cong Phuong is a central attraction of the Korean Media and fans.
After 2 months falling in the line with the teammates, Cong Phuong has got trusted from Coach Jorn Anderson. In latest matches, the Nghe An player was sent out at the second half and always made certain impressions.
Numbers of Korean people call upon Incheon Utd Coach to give Cong Phuong opportunities to play mainly for the team.
Cong Phuong shared: "I never doubt my ability. I know that I can play well in Korean but I also need time to adapt not just by 1 or 2 matches. There are a lot of things I have to acquaint with beside football specialist knowledge such as the culture, foods or the lifestyle…
This is the second time I play abroad and my goal is making my name and bring back successfulness for myself."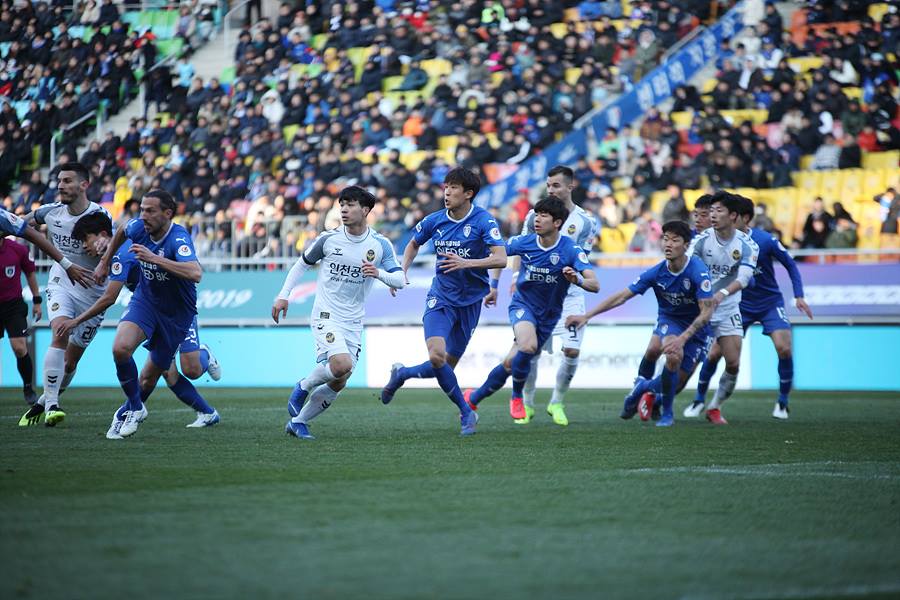 Cong Phuong has made certain impressions.

In K. League 2019 Round 5, Incheon United will face Daegu FC right on the home pitch at 17:30 on 3rd April. Coach Jorn Anderson is likely to have a certain position for Cong Phuong in the formation.
The important thing is that Cong Phuong really needs a goal to create a turning-point in his career at K. League.