Thai newspaper revealed the reason Buriram Utd sells Xuan Truong off
Author: Admin
18:00 | 27/06/2019
Thai media said that there are two reasons why Buriram Utd decided to liquidate Luong Xuan Truong.
On the afternoon of June 26, Thai media made Vietnam fans surprised to post the information that Buriram United terminated Luong Xuan Truong's contract. In the evening of the same day, the striker of Vietnam had a flight to Noi Bai in the welcome of his family and fans.
Thai media claimed that the reason Buriram United broke up with Xuan Truong was that the player did not have a good physical foundation. In addition, the arrival of Filippino midfielder Kevin Ingreso is also part of the cause.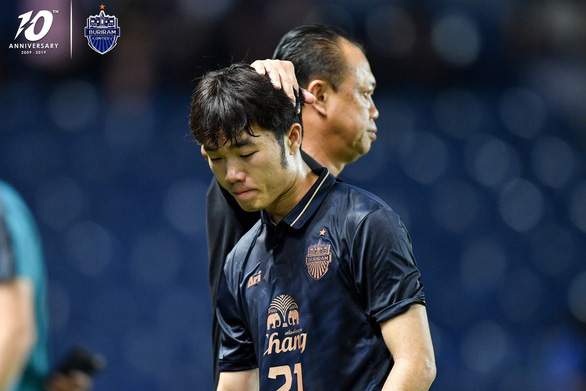 SMM Sport commented: "Buriram United coach was not satisfied with the fitness condition of Xuan Truong at the time when Buriram United entered the decisive phase of the season. The appearance of Kevin Ingreso, Southeast Asia's second foreigner is also part of the reason, because according to the principle, Thai League side clubs can only register 3 Southeast Asian foreign players".
Luong Xuan Truong went to Buriram United with a 1-year loan agreement. The midfielder was played   9 matches with 316 minutes. Xuan Truong made an impression with a goal and an assist.
Currently, Buriram United Club has not yet announced the departure of Luong Xuan Truong. Even Hoang Anh Gia Lai club has not received any information from the reigning Thai League champions. HAGL managing director Nguyen Tan Anh said: "The reason Xuan Truong returned home, we still wait for Buriram to officially announce on their website".
In addition, Mr. Tan Anh also confirmed that Xuan Truong will return to HAGL to play at V.League 2019: "Luong Xuan Truong officially broke up with Buriram United club after nearly a year. - Tuan Anh should have brought him back to HAGL to compete in V-League ".