The UAE recruiting naturalized players, promising to overthrow Vietnam's top spot
Author: Amelia
10:00 | 14/07/2020
With the naturalization of three players from South America, the UAE is clearly showing its determination to overthrow Vietnam in the 2022 World Cup qualifiers in Asia.
According to the UAE Football Association, the West Asian team has successfully naturalized for three players from South America including striker Sebastian Tagliabue (Argentine origin), and Brazilian midfielder Fabio de Lima (27 years old) and Caio Canedo (29 years old).
The most notable is striker Sebastian Tagliabue. He is the best striker in the history of the UAE national championship, with 158 goals in 173 matches in this tournament. It is likely that Sebastian Tagliabue will become the main striker of the UAE in the upcoming 2022 Asian Cup qualifier in Asia.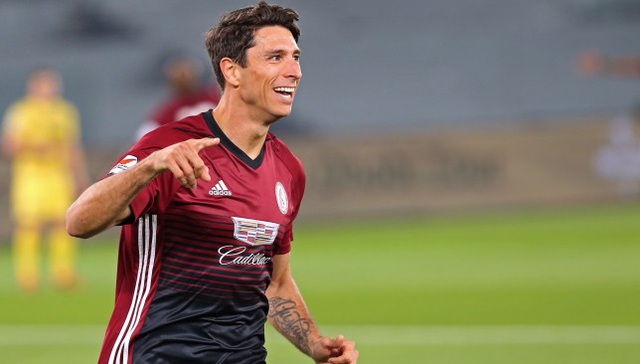 Reportedly, the UAE will officially summon from 1 – 23 August. This will be the first time new coach Jorge Luis Pinto has worked with UAE. In this gathering, coach Pinto will summon 36 players (including 3 recently naturalized players) before setting the list of qualifying for the 2022 World Cup in Asia.
"The UAEFA Technical Subcommittee at the meeting led by the vice president of the UAE Football Federation and the head of the national recruitment committee - Youssef Hussein Al-Sahlawi, published a preliminary list of 36 players, and shortlist will be announced before the team focus. - UAE Football Federation informed to the media.
Currently, the UAE is ranked 4th in Group G with 6 points after 4 matches. They are 5 points behind Vietnam but playing less than 1 match. In terms of strength, the UAE is the most formidable opponent of Coach Park Hang-seo side.