The UAE Football Federation reassures fans about Vietnam's advantages
Author: Amelia
10:00 | 30/07/2020
The Vietnamese team is taking a big advantage to advance to the 2022 World Cup qualifier, but the UAE Football Federation believes new coach Luis Pinto will overcome difficulties.
After breaking up with Ivan Jovanovic, the UAE Football Association (UAEFA) decided to appoint Jorge Luis Pinto to become the national coach. His top goal is to win the right to qualify for the 2022 World Cup in Asia.
Currently, the top of Group G belongs to the Vietnamese team. Park Hang-seo's army owns an unbeaten record with 11 points, including 3 victories and 2 draws. The UAE is currently in 4th place with 6 points, but they play less than the remaining teams 1 match. Pinto's army will have to win 3 of the remaining 4 matches if they want to take over the top position.
Many experts as well as UAE football fans are pessimistic about the opportunity of the home team. In order to cheer the players and reassure the fans, UAEFA called for the trust of coach Luis Pinto.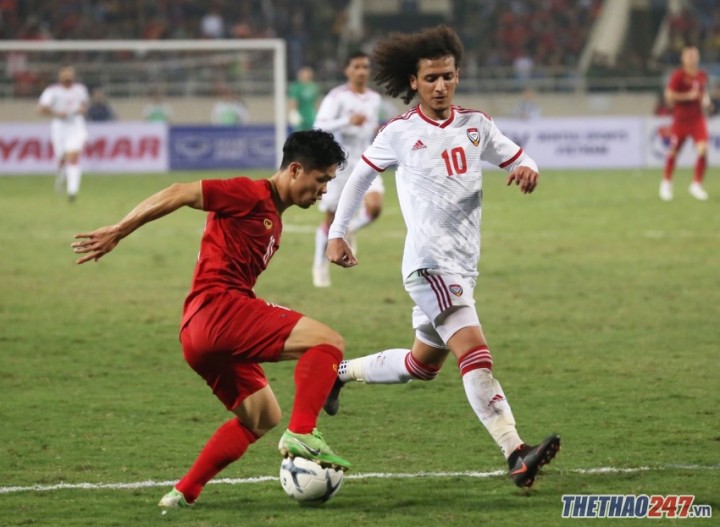 "Such pessimistic statements, including many anonymous people, have really upset the players and the fans at a time when we need to support the national team in the next stage. We must be confident in the abilities of our players and the new coach, Luis Pinto, who was chosen for his outstanding performance. Positive things are spreading in the first training session under coach Pinto in Al Ain, " UAEFA announced.
UAEFA decided to cancel the friendly match with Tajikistan on September 8 due to the opponent's reschedule. This team only had a friendly match against Jordan at home on September 4. Coach Luis Pinto is expected to call up national players from July 22 to July 27, after which they will start training in Europe from August 1 to 23.