Quang Hai suffered an injury again during a training session in Hanoi
Author: Amelia
08:57 | 16/06/2020
Quang Hai got injured again in the latest training session of Hanoi Club.
Quang Hai could not practice normally with his teammates. He mostly does light exercises and uses running shoes throughout the team training session.
According to the latest information, Quang Hai suffered a thigh injury. While the match with SLNA is only 3 days ahead, Quang Hai certainly cannot recover to attend the match.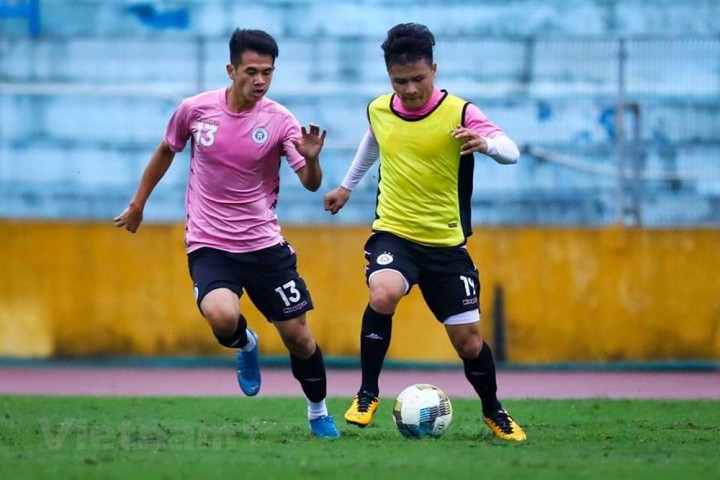 Losing Quang Hai, Hanoi will lack a creative player in the middle. He has been the conductor of Hanoi's playing style for the past two years. However, too much plowing is making Quang Hai show signs of being overloaded, the performance is no longer maintained in the best state as the first time Mr. Park came to Vietnam to work.
Especially this time, Quang Hai's injury relates to the thigh muscle, the part that he was hurt when he participated in the 30th SEA Games. In just a short time, Quang Hai continuously suffered injuries. This may be the result of his having to play with such a high density.
This season, the performance of Hanoi is very precarious. Thinking that winning against HAGL would be the beginning of their comeback, Chu Dinh Nghiem army regained to draw against Hong Linh Ha Tinh. It was a match that Quang Hai and his teammates were stuck in when they were surrounded by opponents.
Without Quang Hai, Hanoi will be even more difficult. Especially when the opponent is SLNA, the team with the No. 1 defense in Vietnam today.