Vietnamese national player's fear of shooting penalty
Author: Vân Anh
21:58 | 17/06/2019
In a recent talk between Park Hang-seo and fans, the coach revealed such interesting facts about Pham Duc Huy and Nguyen Cong Phuong which related to the last 2019 King's Cup final.
This afternoon (June 15) in Ho Chi Minh City, Park Hang-seo attended an event to talk and share with fans. When the event came into a penalty shootout challenge, the Korean strategist encouraged players with funny words: 'Don't kick to the sky like Cong Phuong'.
Talking about that moment making Vietnam NT missed the champion crown in King's Cup 2019, Park Hang-seo did not blame Cong Phuong for miscuing the ball but protected him. Not even that, at that moment, Mr. Park had busted into laughter.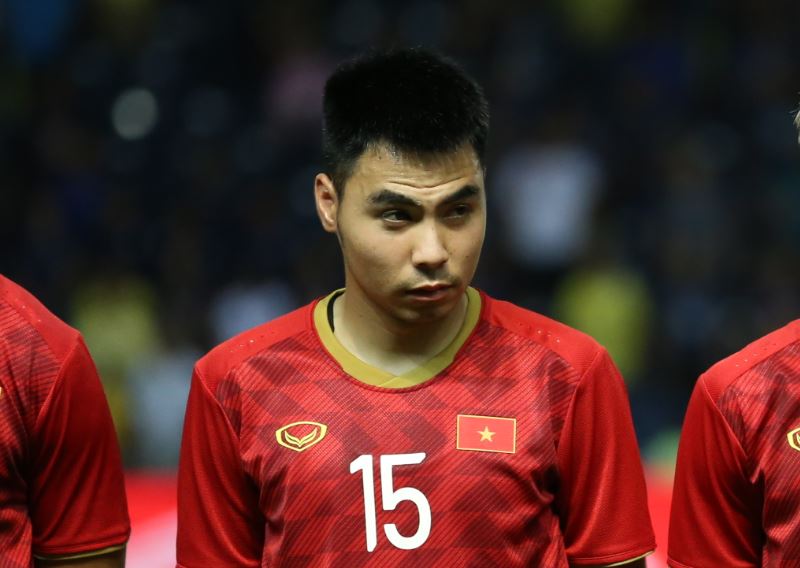 Continuing the story, Mr. Park pointed out the one who fears penalty the most in Vietnam NT and he was Pham Duc Huy. The coach said:
"In the penalty shootout at King's Cup, when I chose him (Duc Huy), he dismissed and said 'no, no'. He was afraid of failing. When starting the 11m shoots, I were nervous. The most important thing when shooting a penalty kick is confidence, if your heart flutters, you cannot launch a successful one. Therefore, I didn't choose Duc Huy in that shootout."
The Korean coach also shared about kicking 11m penalty skills:
"Shooting 11m penalty's success rate is very high. However, for the kicker, there's lots of pressure. It is such a psychological battle between the keeper and the kicker. The player tries to trick the goalkeeper, and the talented goalkeeper tries to guess the direction of the opponent. This will decide whether it would be successful kick or not."