Former Dortmund star 'run away' from Vietnam due to a harsh weather condition
Author: Vân Anh
15:32 | 14/06/2019
A striker who once wore Borussia Dortmund outfit has left Vietnam after few days undergoing a trial under SHB Da Nang FC.
In the transfer window of 2019 V-League, SHB Da Nang FC has tested a lot of foreign players in which there was a noticeable name Balint Bajner, the striker had been a Dortmund player.
The Hungary player is 1m97 tall and seemed to be perfectly fit the modern trending football style in V-League. However, after experiencing some training sessions under the scorching sun of Central Vietnam, the striker asked for ending the trial.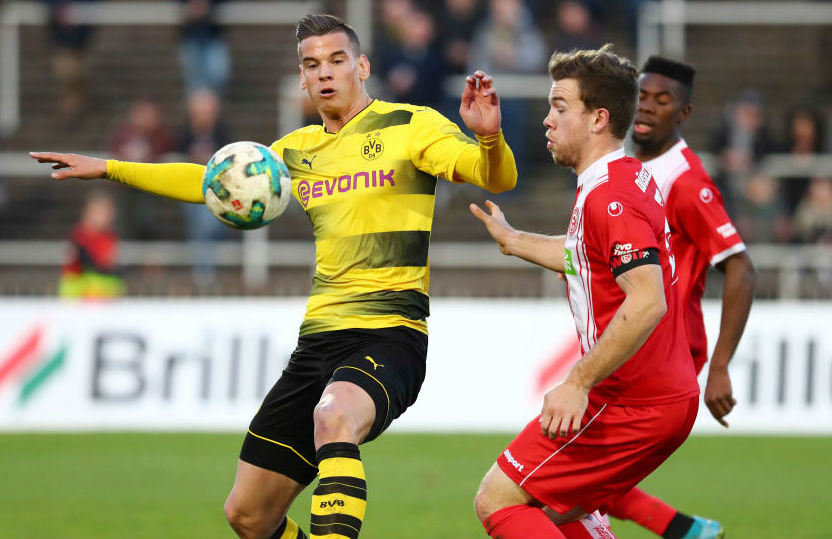 This season, SHB Da Nang' offending guard has been facing loads of problems as Do Merlo and Ha Duc Chinh kept getting injured and dropping off their form while the foreigner Victor Bonifacio could not assert himself.
Regarding Balint Bajner, his career seems to not be very bright when almost taking on the role of a substitution in Dortmund since he linked with the team in 2012. He then drifted away in under-leveled tournaments in Europe in which the notable tie was an England derby Championship. In 2018, he returned back with a career at Borussia Dortmund's bench.