Cong Phuong left Incheon, prepares for having trial in France
Author: Vân Anh
16:52 | 07/06/2019
Based on Incheon United's official news, the striker Nguyen Cong Phuong is no longer Incheon's member and is set to go France for a trial after King's Cup.
Recently, Incheon United home page posted intimation about the contract between the team and the Vietnamese striker Nguyen Cong Phuong which is about to expire early.
According to that, from June 2, striker Nguyen Cong Phuong officially left Incheon United FC. The 1995 striker wants to seek bigger challenges in Europe hence his decision to leave.
Gearing up Incheon United since the beginning of this season following a one-year loan contract from Hoang Anh Gia Lai, Cong Phuong has played out 90 minutes twice.
Even, in the two latest matches, Cong Phuong was scratched off Incheon's list. He was unable to score even a single goal or create an assist after 9 times making his appearance for Incheon.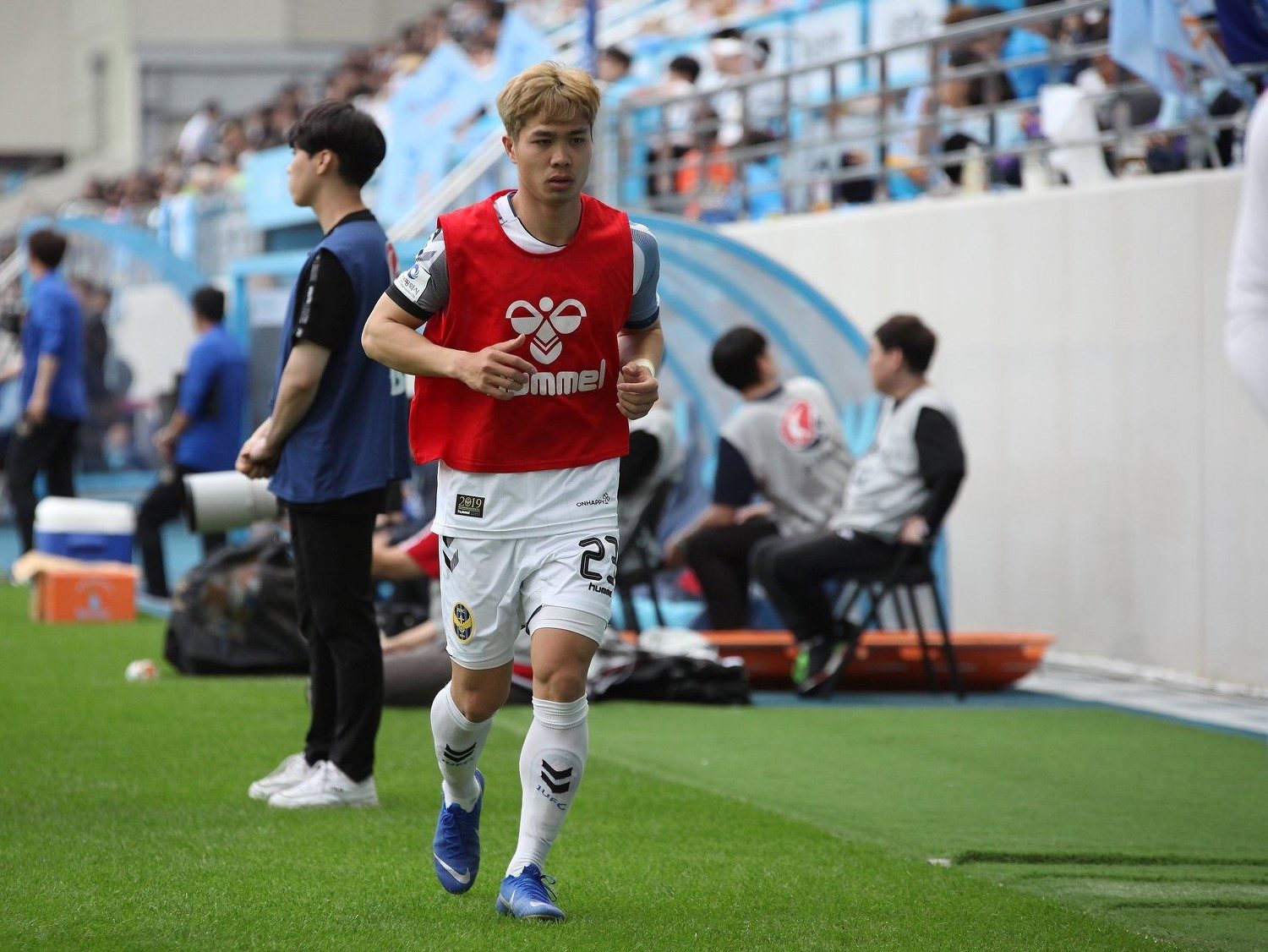 Cong Phuong shared:
"I really wanted to have a more impressive performance under Incheon color, but I couldn't do it. I feel really sorry because I always wanted to be a qualified foreign player contributing to Incheon's achievements. I wish Incheon will have better outings in the future, and I will never forget such valuable memories here."
On the report of Incheon's side, Cong Phuong bade a farewell to the team after a training session on June 1. He then immediately traveled to Thailand to gather with Vietnam NT ahead of King's Cup.
Another surprising news is that Cong Phuong will have one-month-trial in France after finishing King's Cup (June 15 to July 15) and is likely to be the next Vietnamese player (after Le Cong Vinh) seal an opportunity to play in Europe.