Carlos Tevez scheduled to travel to Vietnam for playing
Author: Vân Anh
07:33 | 10/05/2019
Thể Thao 247 - Boca Juniors FC, the team once escalated into the cup holders of FIFA Cup World Cup thrice times, is considering to head to Vietnam on this July.
As stated by Ole newspaper (Argentina), Boca Juniors FC is planning for this visit an expense which would be up to 2 million dollars.
Before that, the Argentinian FC was arranged to have 3 international friendlies in America with teams from America, Mexico and other Europe countries. However, the traveling to Vietnam still brings them extreme excitement.
Ole newspaper quoted Boca Juniors' internal information:
"Playing a match in Vietnam is a fascinating idea. We has already had a good relationship with Asian market, China's and Asian's. However, only after the upcoming matches of Boca are finished, the final decision would be announced. Boca has to base on the outcomes to fix the schedule for the half of 2019 season."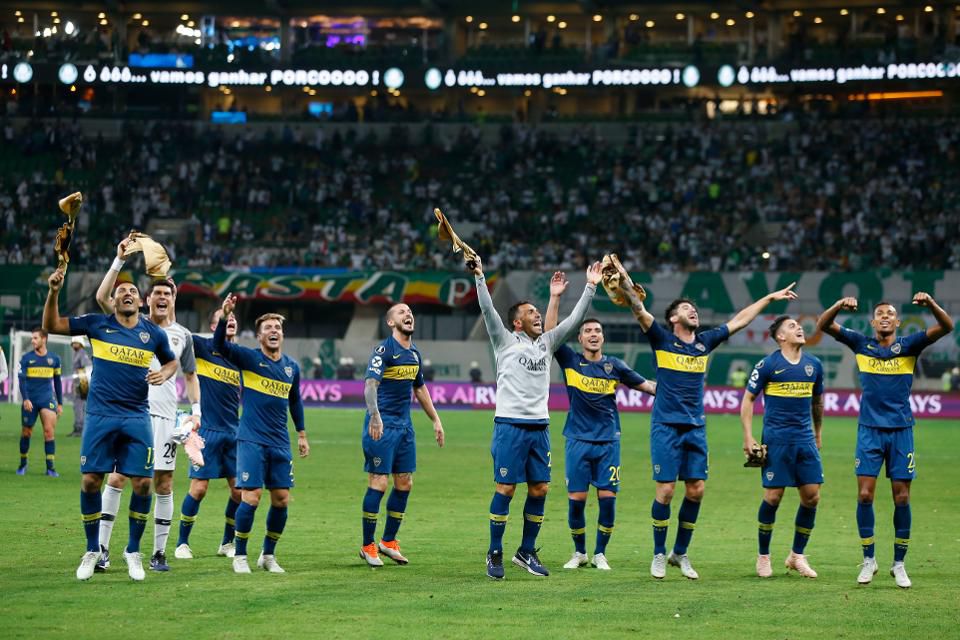 Ole described Ha Noi as a thrill capital having a frenetic football atmosphere. The imagines of the Vietnamese pouring into the street to celebrate for their victories were flooded on a lot of newspapers.The Boca players are really eager when having an opportunity to play a friendly game in such special land where its people love football that much.
Vietnam squad once had a friendly facing to Argentina before attending Futsal World Cup, U20 Argentina played 2 matches in Vietnam to set up for 2017 U20 World Cup.
Boca Juniors is one of the most traditional football teams of Argentina. They snatched a domestic title, was the champion of Copa Libertadores for 7 times, brought on 3 Intercontinental Cup trophies for the country. This team is the cradle of many famous world players namely Riquelme, Maradona, Tevez, Walter Samuel...