Best formation attending King's Cup 2019 of Vietnam
Author: Vân Anh
08:39 | 11/04/2019
Vietnam uses a line-up with the presences of such star players as Van Lam, Cong Phuong, Quang Hai, and Dinh Trong who have great strengths to beat Thailand at their home pitch.
Best formation attending King's Cup 2019 of Vietnam.
Vietnam Football Federation, after a number of rejections, finally agreed to attend in King's Cup 2019 from Thailand's invitation. This is the first time Vietnam has joined King's Cup 2019 after 13 years.
King's Cup is considered as a stepping stone for Coach Park to prepare the army for World Cup 2020. As a result, the Korean Coach will call out the most qualified names of Vietnam having great strengths at present to be on the list.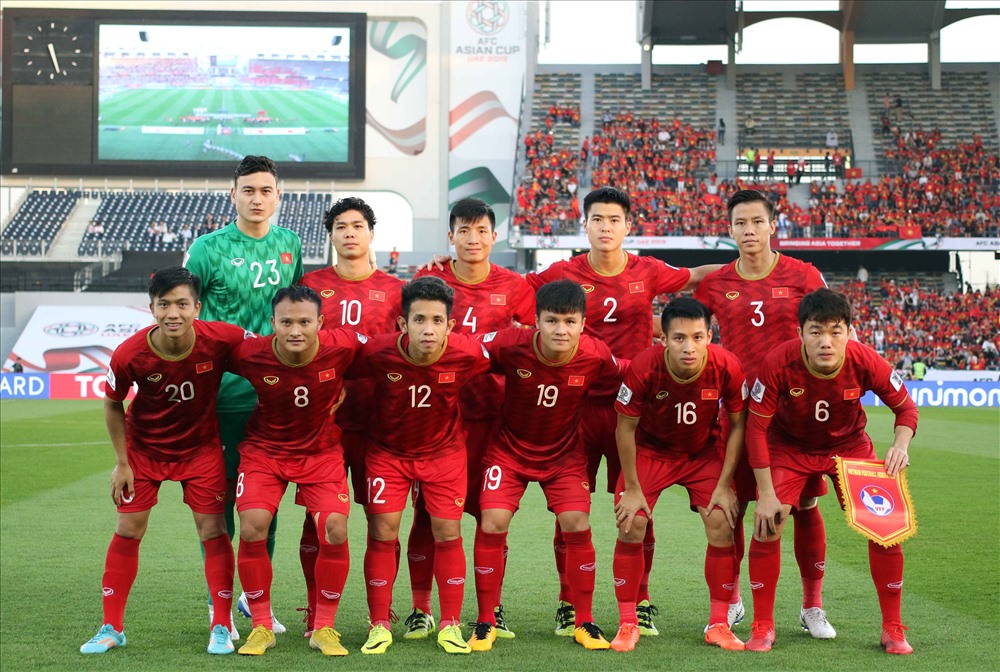 They are one of the most qualified names of Vietnam having great strengths at present.
Vietnam NT team has been snatched huge victories from AFF Cup 2018, Asian Cup 2019 and AFC U23 Championship 2020. As can be seen, Vietnam's formation is such a deep and equal setup having experienced players who are Que Ngoc Hai, Dang Van Lam, Nguyen Hoang Duc, and Trieu Viet Hung.
Coach Park was perfectly confident with his men in defeating Thailand right on their pitch Rajamangala because he has troops who are one of the Asian superstars at present.
Having an impressive form when playing for Muangthong United Thai League, Dang Van Lam will officially be the one responsible for keeping a clean sheet. The 3 names consisting of  Duy Manh, Dinh Trong, and Que Ngoc Hai are credited with midfielder positions.
Doan Van Hau is put on the list with a function of a left back. However, the returning of Van Thanh, Trong Hoang having stable play styles and an impressive player Ho Tan Tai will make Coach Park confuse in deciding who is better on the list.
It is likely that Coach Park will give a chance for Van Thanh to back to his old self which is really necessary for competing in World Cup 2022. The two midfield roles are undertaken by Do Hung Dung and Nguyen Huy Hung.
Meanwhile, Quang Hai and Cong Phuong are significant factors supporting for the attacker Ha Duc Chinh who showed his ability to create a goal at AFC U23 Championship 2020 Qualifiers.
There are others qualified substitutes such as Goalkeeper Bui Tien Dung, Center Back Hung Tan Sinh, Bui Tien Dung, Midfielder Luong Xuan Truong, Pham Duc Huy, Trieu Viet Hung, Striker Nguyen Hoang Duc, Nguyen Van Toan, and Phan Van Duc. Coach Park will also call out Nguyen Van Quyet or Nguyen Anh Duc if need be.
These matches are counted as "official friendly games" by FIFA, therefore, the results will affect the FIFA ranking table especially the classification of World Cup 2022 Qualifiers.