Asia newspaper: Cong Phuong will be used importantly under new coach
Author:
14:22 | 15/05/2019
Thể Thao 247 - Fox Sports Asia believes that Nguyen Cong Phuong will be blooming brightly when the new coach Mr. Yoo Sang-chul taking his spot in Incheon United.
On May 14, Cong Phuong's side announced that the team officially appointed Mr. Yoo Sang-chul to become new head coach under a contract lasting 18 months to replace for the temporary coach - Mr. Lim Yoong-jong.
Incheon United is launching massive bids to make the team thrive again after a series of lackluster aftermaths from the beginning of the season.
Going through 11 rounds in 2019 K-League, Incheon is seated at the bottom of the table with 6 points. The team snatched only a victory so far in this season, scored 4 goals and was conceded 17 times.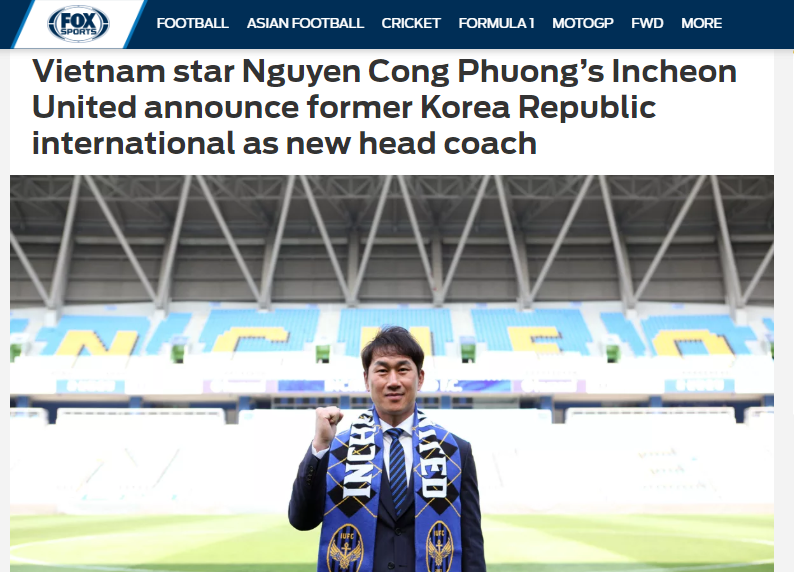 Fox Sports Asia wrote about Cong Phuong's chance under new head coach
Under Lim Yoong-jong guidance, Incheon United has never enjoyed any winning taste after 5 matches consisting of 2 routs and 3 losses.
Moreover, this strategist lacking Professional Level degree required by K-League organizers so he hardly can become Incheon official head coach.
Knowing this situation, Fox Sports Asia wrote:
"Vietnamese striker - Nguyen Cong Phuong and his teammates at Incheon United will be coached by a new Korean coach – Mr. Yoo Sang-chul.
The 47-year-old strategist has had more than 120 times wearing the Korean NT outfit back to time when he pursued a career of a player. He is one of the key players in the Korean NT, under Guus Hiddink coaching, has made a historic victory in 2002 World Cup which is through to semi-finals.
Incheon fired John Andersen on April 15, after failing the game with only 4 points through 7 matches. Even when the former Incheon player – Mr. Lim Yoong-jong took over, the situation did not improve. Incheon still stood at the bottom of the table with only 6 points after 11 matches. The team hopes the new coach will help the club break out of the current situation."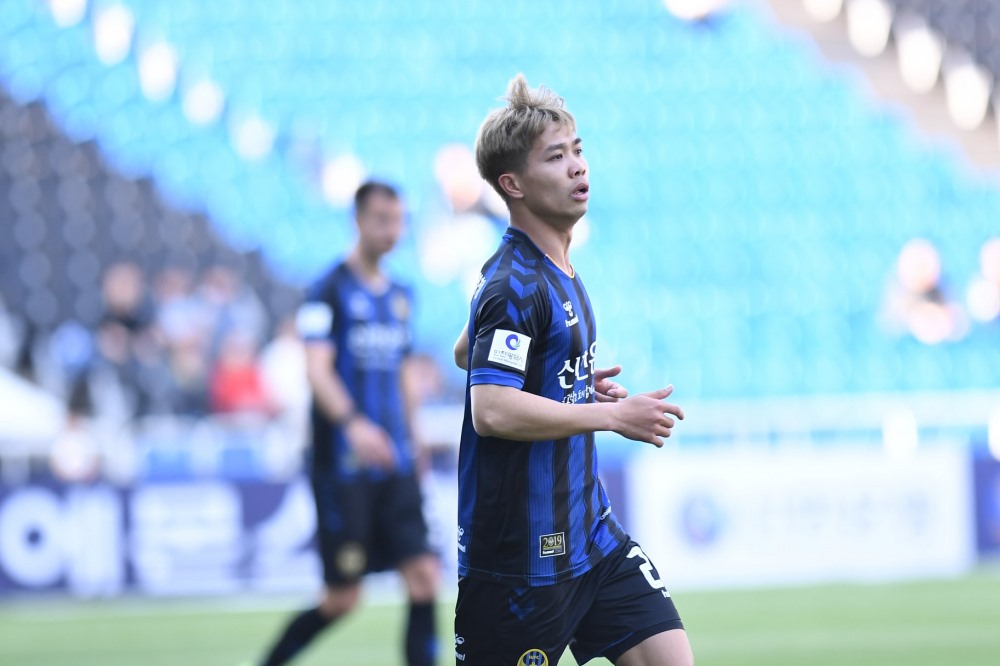 Cong Phuong would be blooming brightly under new coach Mr. Yoo Sang-chul
Considering about Cong Phuong's chance with the new coach, the newspaper wrote:
'Nguyen Cong Phuong played an important role in Incheon United under Andersen, but he was eliminated out of the formation when Lim Yoong-jong being in charge. In the early stage of the season, Cong Phuong played well and it is likely that he will be used importantly by the new coach in the next period, Mr. Yoo will continue the work Mr. Andersen left, the work of helping Cong Phuong shine over K-League.'
Mr. Yoo Sang-chul will have his first match facing Daegu FC in K-League Round 12 on 12 p.m. May 19 under his new position as Incheon United head coach.