Vietnam side Binh Duong denies U22 Vietnam's call for Tien Linh ahead of SEA Games
Author: Admin
11:00 | 18/07/2019
Binh Duong coach Thanh Son said they will keep Tien Linh, not summon in U22 Vietnam for SEA Games.
In round 15 V-League 2019, Binh Duong FC received an away 0-2 defeat to Ho Chi Minh FC, the coach also disclosed that pillar Tien Linh was injured during warm-up, so he was not sent to the pitch.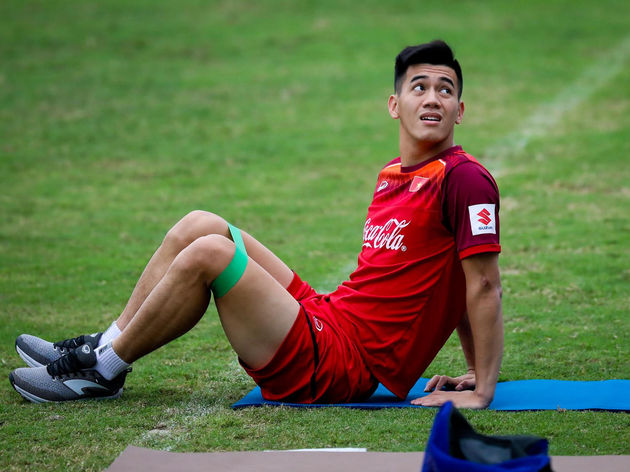 Speaking after the match, Binh Duong head coach said he will not let Tien Linh summon with U22 Vietnam next time: "Tien Linh just received the call, we let him go in the first time, but our club will keep him back. These rallies are just reviewing those who are not competing to prepare for the SEA Games".
Son assumed that the rallies are to find new factor while Tien Linh is the pillar and he will join U22 Vietnam for sure. Thereby, Binh Duong FC want him to stay back and help the team improve its ranking.
Tien Linh was involved in ligament injuries and was treated at PVF by Dr. Choi Ju Young. The striker, 22, has not achieved the best performance yet. Therefore, Tien Linh is likely no to gather with U23 until the end of August.