Vietnam is the only ASEAN team to qualify for AFC U23 Championship 2020
Author: Admin
15:26 | 27/03/2019
U23 Vietnam is the only Southeast Asian team to qualify for the AFC U23 Championship next year, along with Thailand, the host
Specifically, Southeast Asia contributed two representatives at AFC U23 Championship 2020, including Vietnam (Qualifying round's group K leader) and Thailand (host). If Thailand were not the host, they would have been disqualified because of poor goal difference in competing against the other second ranked teams. Being compared to AFC U23 Championship 2018, Southeast Asia now lacks 1 representative, which is Malaysia (the team then went to the quarterfinals). If Australia is considered as the representative of the Southeast Asian Football League, this religion has a total of 3 representatives, because they are the second best team with the best performance.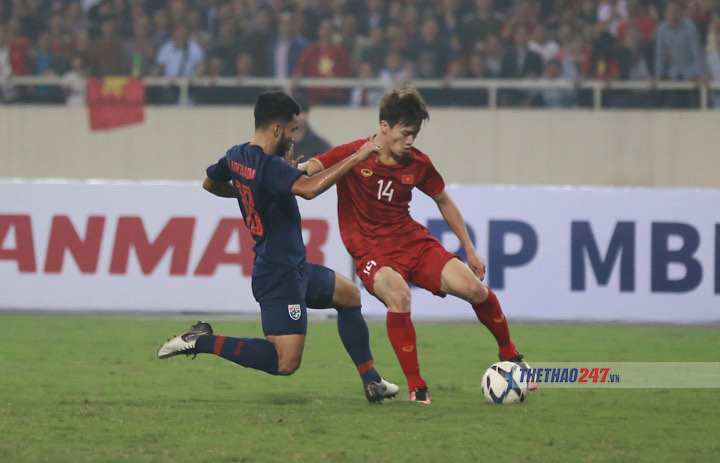 Other teams are unable to qualify including Indonesia, Malaysia, Myanmar, the Philippines, Singapore, Brunei, Timor-Leste, Laos and Cambodia. In particular, Indonesia and Brunei are in the same qualifying group with Thailand and Vietnam, having 2 and 3 losing matches respectively. These Southeast Asian teams cannot win first place in their group. Myanmar, Malaysia and Singapore were the teams that have won second place in the group.
Singapore fell into the easy group, but only got 1 point to be considered the 2nd ranked team and easily eliminated. Malaysia, however, drew the top team in China but only won third-ranked Laos with a score of 1-0, poor in goal difference compared to other groups. Myanmar is less fortunate to get the worst loss against Japan in the group.
The most regrettable thing was perhaps Malaysia having a quality performance at home pitch. Coach Ong Kim Swee's coach even led China to the end of the game. Even so, they were equalized by the opponent and then Laos made an incredible comeback against the Philippines to make things worse for the Malaysians (lost 0-2, scored 3-2 in the last minutes).
AFC U23 Championship 2019 teams:
| | |
| --- | --- |
| No | Team |
| 1 | U23 North Korea |
| 2 | U23 Korea |
| 3 | U23 Japan |
| 4 | U23 Uzbekistan |
| 5 | U23 China |
| 6 | U23 Vietnam |
| 7 | U23 Irag |
| 8 | U23 Jordan |
| 9 | U23 Quatar |
| 10 | U23 UAE |
| 11 | U23 Bahrain |
| 12 | U23 Austalia (Top 4 - second-placed) |
| 13 | U23 Iran (Top 4 - second-placed) |
| 14 | U23 Saudi Arabia (Top 4 - second-placed) |
| 15 | U23 Siria (Top 4 - second-placed) |
| 16 | U23 Thailand (Host) |