Tony Tuan Anh: The forgotten talent
Author: Admin
08:21 | 10/05/2019
Tony Tuan Anh once came back from Czech republic to take his trial in U20 Vietnam. However, his effort was not enough to persuade coach Hoang Anh Tuan at that time.
Dang Van Lam success opens the opportunities for other overseas players. Coach Hoang Tuan Anh summoned the 17 year old Tuan Anh back from Czech to take his trial in preparation for U20 world Cup 2017.
Tuan Anh, used to play for U17 Czech, Bohemiens in Czech League. When he headed back to Vietnam, he was praised by his Vietnamese and got along well with other teammates, namely Duc Chinh, Quang Hai, Bui Tien Dung…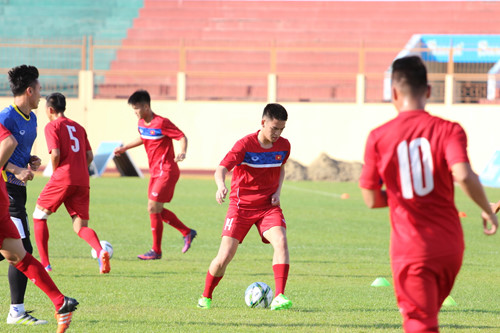 Due to extreme weather in Vietnam, Tony Tuan Anh was not able to presuade coach Hoang Anh Tuan and accept to leave. Tuan Anh, after that, still keeps high hope on representing Vietnam in the future. He is serving Bohemians 1905 and wait for a chance to get to the first team.
Tuan Anh, after coming off the bench, played alongside Koubek and scored the only goal in the 84th minute.
Although coach Park Hang-seo has Tien Linh and Duc Chinh, U23 Vietnam's striker position is left open. If Tony is determined and desires enough, he may get a chance to impress coach Park.