Thai stars shining oversea
Author: Admin
13:33 | 25/04/2019
While Vietnamese players are struggling when playing oversea, Thai players, instead, shine and become unreplaceable pillars in their team.
1. Chanathip Songkrasin (Consadole Sapporo, Japan)
'Thai Messi' has moved to Consadole Sapporo and played in J-League since 2017. He has become an important player that scored 8 goals after 30 appearances in Japanese team.
Moreover, 'Thai Messi' was honored to appear in the best team of J-League last season. Despite the height of 1.58 meters, he still made tall Japanese guys horrified.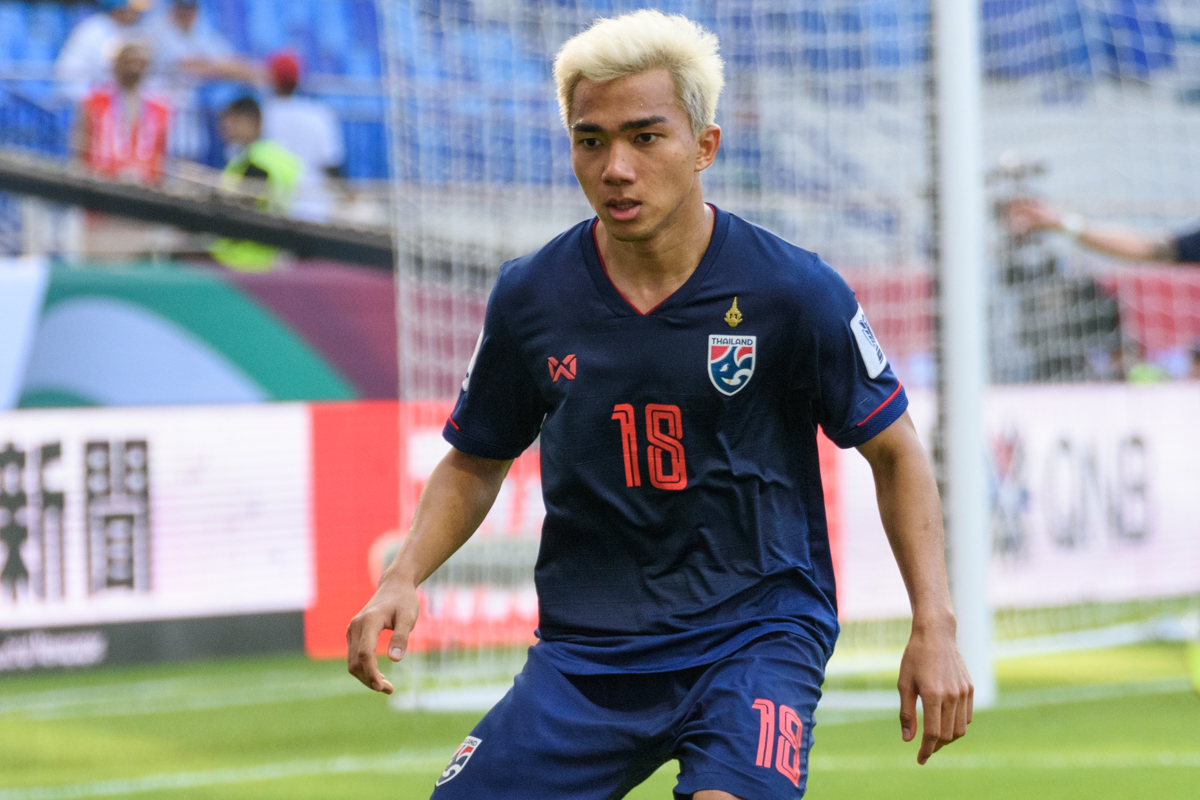 2. Theerathon Bunmathan (Yokohama F.Marinos, Japan)
Another Thai player in Japanese team. In the previous season, after his 28 appearances for Vissel Kobe, he had moved to Yokohama. He used to play alongside with Andres Iniesta- Barcelona's legend.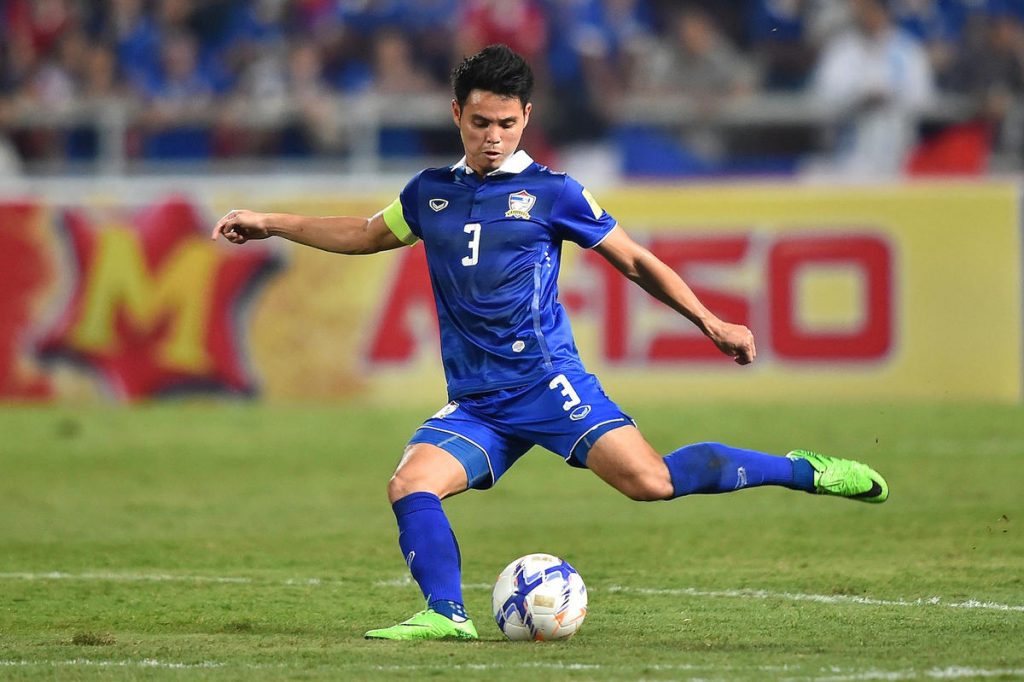 3. Thitiphan Puangjan (Oita Trinita, Japan)
Recently moving to Japan at the beginning of the season, yet he quickly earned himself an official position in the squad, his excellent performance contributed Oita Trinita's third place in the rankings. He made 6 appearances in 7 matches since the beginning of the season.  If the performance remains high, he may join Oita Trinita in AFC Champions League next season.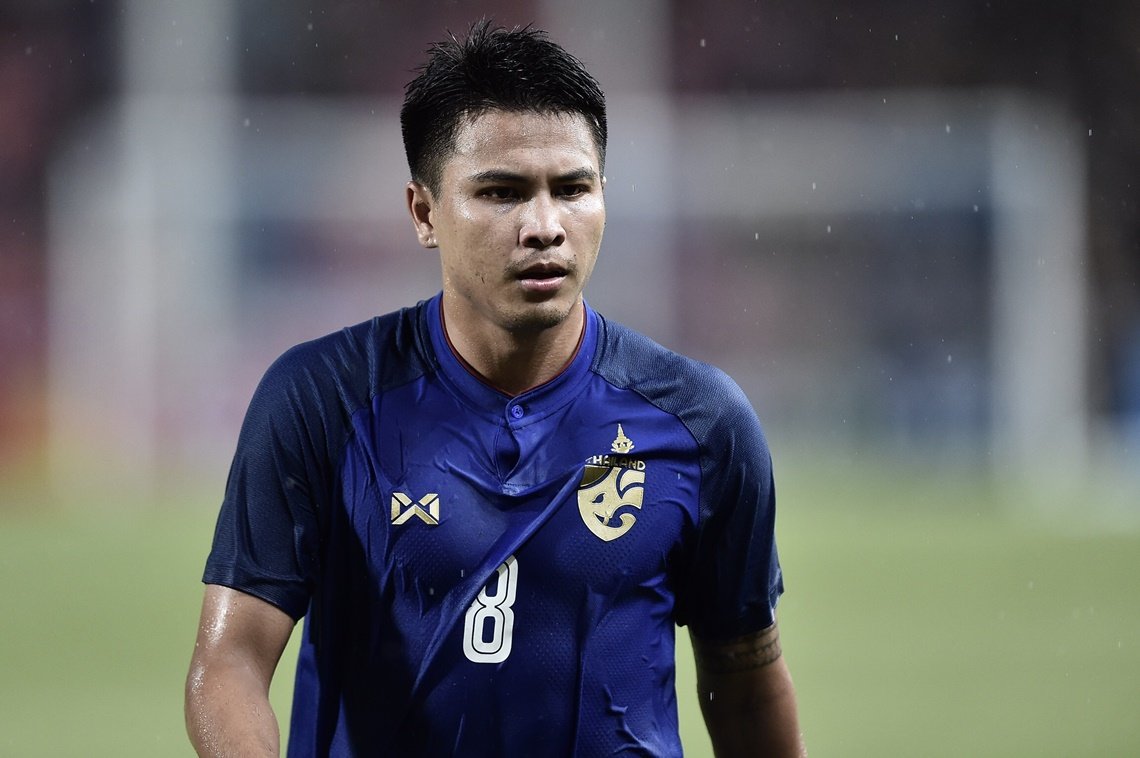 4. Kawin Thamsatchanan (OH Leuven, Belgium)
Kawin is the only Thai goalmouths to play in Europe. Right after he moved to Belgium, he got the official position and helped the team become a strong team in competing a ticket to Europa League 2018-19.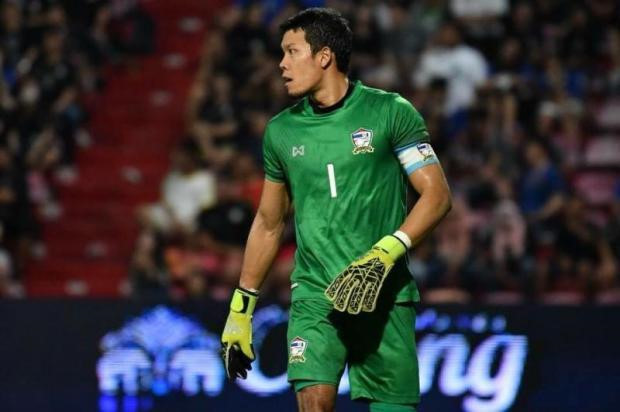 Unfortunately, despite of his good performance, he got an ankle injury which took away his position, now belonged to OH Leuven and he could not attend Asian Cup 2019.
Kawin Thamsatchanan is one of the most expensive goalie in ASEAN. He is evaluated with 585.000 pounds by Transfermarkt, double than that of Dang Van Lam.