Inchoen United recruits new forward, replacing Vietnam forward Cong Phuong
Author: Admin
15:00 | 27/07/2019
Incheon United had a plan to replace Cong Phuong by Lanre Kehinde, a 25-year-old Nigerian.
Since Cong Phuong left Incheon, the team has not gotten out of the slump, or they even fall down deeper. At this time, Incheon is ranked at the botton of the K-League table with only 14 points after 22 rounds, scoring 14 goals but conceding 33 goals.
Inchoen then signed forward Lanre Kehinde from Turkey side Denizlispor FC with a 1.5-year contract.
Lanre Kehinde shared: "I am glad to play in K.League side Incheon and effort to appear in the lineup. I want to bring joy to fans by scoring goals as many as possible".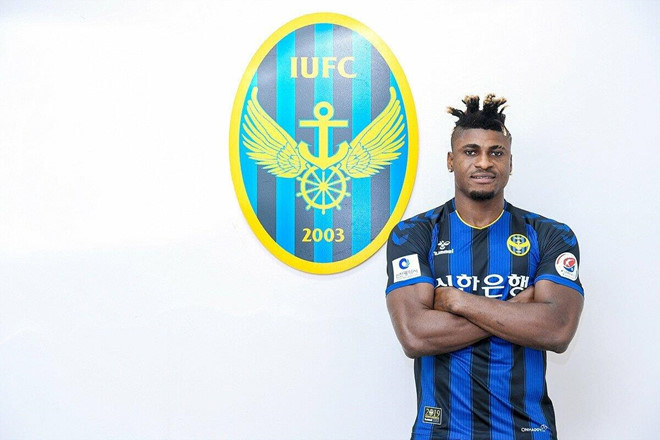 Lanre Kehinde is a very strong striker in air combat phases, pressing and finishing. Besides, Kehinde's ability to defend and one-touch handling is also highly rated.
In the last season, the Nigerian striker has shown a very impressive scoring style at the Turkish league. He played 15 matches in the second leg, scoring a total of 10 goals, making a great contribution to helping Denizlispor club win the championship.
Along with Kehinde, Incheon United also successfully recruited another foreign soldier, the midfielder Rashid Mahazi from Western Sydney Wanderers. The duo is expected to help Incheon United succeed in the upcoming period in the K-League.