Coach Kiatisak back to Thailand squad to face Vietnam at King's Cup 2019?
Author: Admin
21:38 | 28/03/2019
Thể Thao 247 - Thai media revealed coach Kiatisak is likely to return to take over Thailand's team to compete against Vietnam at King's Cup 2019.
Thai media revealed that Thailand Football Association is trying to convince legend Kiatisuk Senamuang back to the national team to replace temporary manager SirisakYodyardthai. FAT was forced to end its contract with Sirisak, since the leader was unable of proving his FIFA qualifications.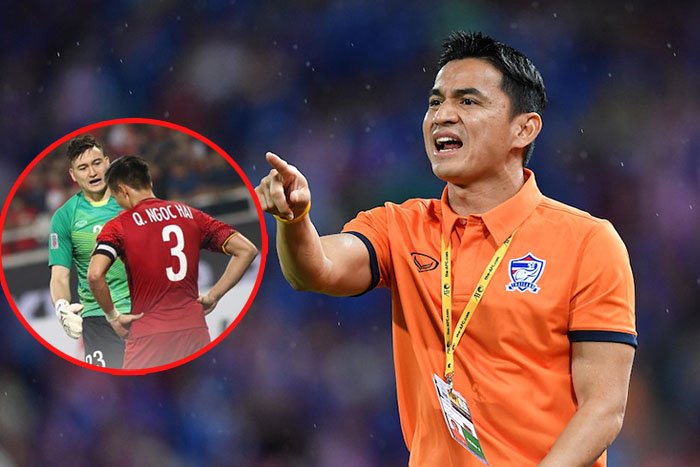 Specifically, Kiatisuk Senamuang will lead Thai national team starting since King's Cup 2019. One of the most famous football legends in Southeast Asian has helped Thailand win AFF Cup twice, SEA Games' gold medal2013 and finish in top 4 in Asian Games 2014. Even more, Hoang Anh Gia Lai's former player also led 'Changseuk' tothe third qualifying round of World Cup 2018.
Previously, Zico Thai once said: "Vietnam might show their ability at the youth tournament level but at the national level, I think it will take 10 years for Vietnam to win Thailand. Thailand is obviously stronger, even reaching out to Asia"
This is an opportunity for Coach Park Hang-seo and Vietnam national team to compete with the most talented generation of Thai football such as Chanathip Songkrasil, Teerasil Dangda, Kawin Thamsatchanan ... under the most successful coach's reign in the last 10 years of 'Changseuk'.
Since leading Vietnamese team, Coach Park Hang Seo has not had a chance to meet Thailand at the national team level. However, the Korean strategist and U23 Vietnam defeated U23 Thailand in 2-1 win at M150 in Thailand and recently a 4-0 victory at AFC U23 Championship 2020Qualifiers.
King's Cup will kick off on FIFA Day next June. This will be the official friendly matches of FIFA's A class, therefore it will have an impact on FIFA rankings. For Vietnam national team, King's Cup will be a preparation step ahead of World Cup 2022 Qualifiers.