AFC U23 2020 draw: U23 Vietnam in the group of death?
Author: Admin
16:55 | 28/03/2019
Thể Thao 247 - Before the draw of AFC U23 Championship 2020, U23 Vietnam is likely to be in a hard-fought group with strong opponents
AFC U23 Championship 2020 Qualifiers has officially closed, determining 16 teams to the final round taking place in Thailand. In the upcoming time, AFC will conduct a draw for the tournament.
According to the seeding groups announced by the Asian Football Federation, U23 Vietnam, runner-up last time, is one of the seeded teams, along with host U23 Thailand, champion U23 Uzbekistan and U23 Qatar.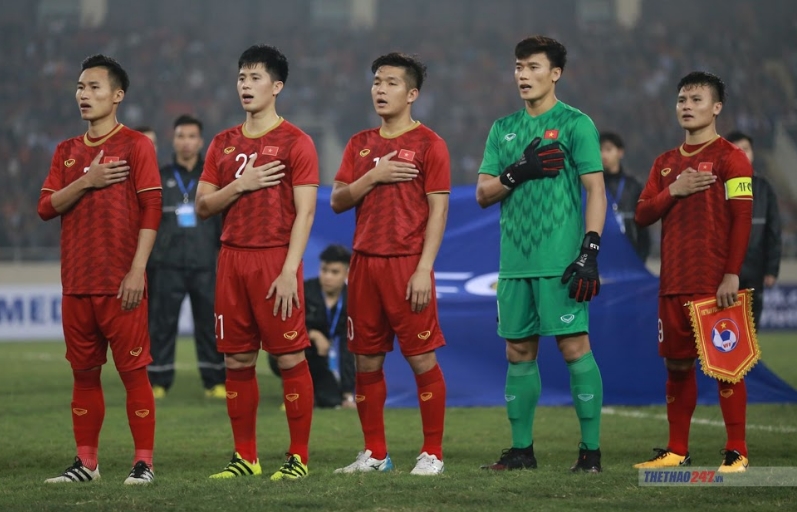 Group 2 with the presence of strong teams namely U23 Japan, U23 Iraq, U23 Korea, U23 North Korea. Meanwhile, U23 China, U23 Australia, U23 Jordan and U23 Saudi Arabia are divided to the third seed group. The last group includes U23 Syria, U23 Iran, U23 UAE and U23 Bahrain.
Despite the advantages in the first seeded group, U23 Vietnam is likely to be a hard-fought group. Specifically, coach Park Hang-seo and Vietnamese players may be in the same group with other three big teams in Asia (Japan, Australia and Iran or South Korea, Saudi Arabia, UAE). If this happens, it will be very difficult for Vietnam to go further to the next round.
| | | | |
| --- | --- | --- | --- |
| Group 1 | Group 2 | Group 3 | Group 4 |
| Thailand | Korea | China | Syria |
| Uzbekistan | Iraq | Jordan | Iran |
| Vietnam | Japan | Australia | UAE |
| Quatar | North Korea | Saudi Arabia | Bahrain |
U23 North Korea won the ticket, finishing top in Group G, yet their performance was not too convincing in the qualifying round, even many experts assessed that the representative of Northeast Asia was the weakest team. While Coach Park Hang Seo and his players are destined to face West Asian teams, especially Jordan or Syria were once defeated by the Korean coach.If U23 Vietnam is in the same group with Korea, Jordan and Syria, Vietnam has enough ability to reach AFC U23 Championship 2020 quarterfinals.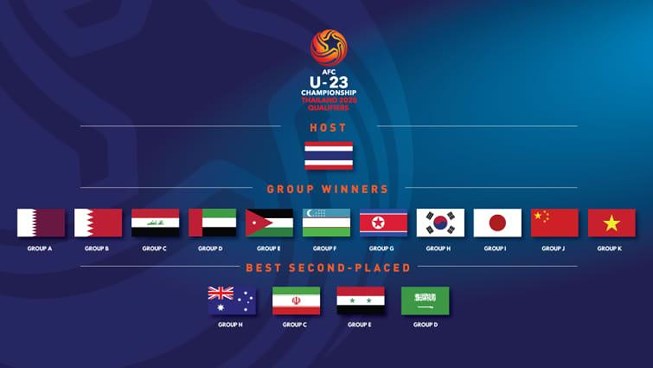 According to AFC, the draw will be held in October 2019. While the tournament will take place from 8-26 January 2020 in Thailand, 16 teams will compete for 3 tickets to Olympic Games 2020 in Tokyo.