Vietnam puts faith on a young star in the AFC U19 Championship?
Author: Amelia
09:00 | 28/08/2020
Tran Manh Quynh promises to be an important factor of the U19 Vietnam team to attend the upcoming U19 Asian 2020 final round.
Tran Manh Quynh, 19, was trained in SLNA club. In the AFC U19 Championship 2019, the 19-year-old player played very impressively in the number 7 shirt of U19 to select Vietnam.
Playing in the left wing midfield position, although Manh Quynh's body is relatively small, this player always knows how to create a highlight on the field. Number 7 possesses an unpleasant dribbling skill, along with the ability to cross the ball accurately, making Manh Quynh's handling always unpredictable.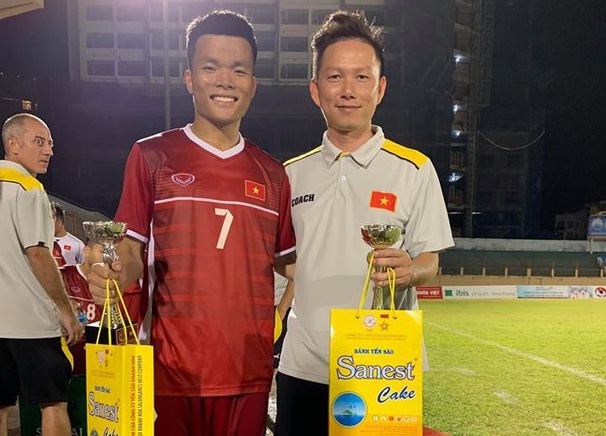 Coach Guillaume Graechen is the leader of the U19 team to select Vietnam to participate in this tournament. The former coach of Cong Phuong, Tuan Anh, Xuan Truong was very impressed with Tran Manh Quynh's performance. Mr. 'Giôm' once commented: "In the U19 team in Vietnam this year I discovered a few outstanding players. Number 7, Manh Quynh is one of those faces, I am very impressed with what he has shown on the training ground and in the victory over Myanmar.
He always does his best when used. I have a feeling Quynh is always running until he is exhausted. That is what I want Manh Quynh to know how to control himself. Because for sure, no player can run like this for 90 minutes. I will remind him to find a way to make himself fresh, to choose the right time to shine. "
Tran Manh Quynh is the creator of the only goal against China U19, helping U19 to select Vietnam to reach the final and defeat Thailand U19, thereby step up to the championship. At the GBS Bangkok Cup 2019, Tran Manh Quynh and Huynh Cong To (Pho Hien), Nguyen Van Tung (Thanh Hoa) continued to make their mark.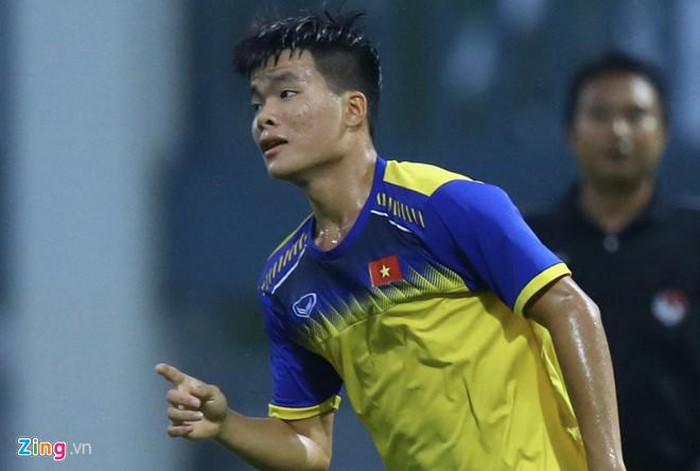 Tran Manh Quynh is also included in the list of 24 players in the Asian U19 qualifiers 2020. SLNA's young star was introduced by coach Philippe Troussier in the starting lineup in the match against Mongolia U19.
In the friendly match against U19 Sarajevo at PVF Stadium, U19 Vietnam under the leadership of coach Philippe Troussier won 2-1 against representatives from Bosnia & Herzegovina. The winner is none other than Tran Manh Quynh, with a beautiful finish from outside the box.
At a very young age, Tran Manh Quynh's career path has just begun. This player promises to be a key factor of U19 Vietnam in the upcoming Asian U19 U19 2020. The 19-year-old midfielder shared his idol is Cong Phuong and expressed his wish to one day be as successful as the man in the Vietnamese team.​