Van Lam's future is guaranteed at Muangthong United
Author: Chris Lee
14:00 | 03/04/2020
Recently, Muangthong United board has officially spoken out about the rumors of the departure of Vietnamese goalkeeper - Dang Van Lam.
After the defeat in the first 2 rounds of Muangthong United in Thai League, goalkeeper Dang Van Lam was no longer able to hold an official position in the Thai team.
His replacement, goalkeeper Somporn Yos, was impressed when he kept a clean sheet in both of the last two matches, and helped Muangthong United win all 6 points. The excellent performance of the Thai goalkeeper makes Dang Van Lam's opportunity to play the field is not much.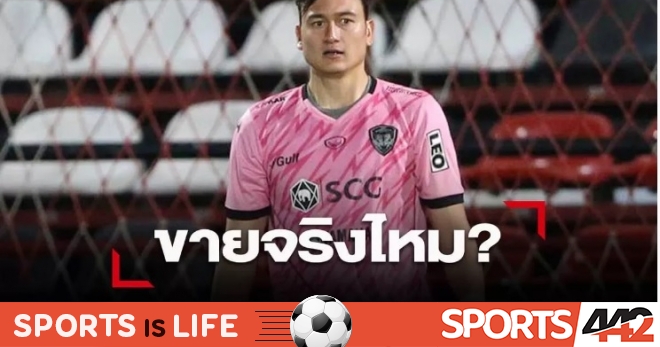 Therefore, there have been recent rumors that the goalkeeper of Vietnam will leave to search for competition opportunities. There have been teams from Japan or Europe contacting Van Lam to get the service of this talented goalkeeper.
Facing such rumors, Muangthong United's management has recently denied all. They stated that Van Lam was not part of the liquidation plan of the team:
"At the moment, we don't think about the next transfer. We have no plans to send any players away. The tournament has never been known. All the players are still on the payroll of the club.
Dang Van Lam is a very professional player, his ability has been proven recently. But Muangthong United owns 3 talented and hard-working goalkeepers. That is why they will have to prove their qualities to gain a place in the official squad. "
Dang Van Lam will have to make every effort to regain his official position in Thailand
Recently, the President of the Thai Football Federation (FAT), Somyot Poompanmoung, has made a special proposal for the Thai League when the rest of the season is tightening. He confirmed that the Thai League played only one round of matches is feasible and the team will be playing half of the away match and home.
Thai League has only gone 4 rounds, and there are about 11 more rounds left. This means that the chances of playing Dang Van Lam will not be much.