Van Hau "stuck" in France, may miss the second phase of V.League
Author: Amelia
16:00 | 21/07/2020
Although the contract with SC Heerenveen ended in early July, Doan Van Hau is still temporarily residing in France to wait for a flight to Vietnam.
Due to the impact of the Covid-19 pandemic, Van Hau is currently in France, waiting for the flight to bring Vietnamese back. The scheduled flight from France to Vietnam is taking off on August 1, landing on August 2.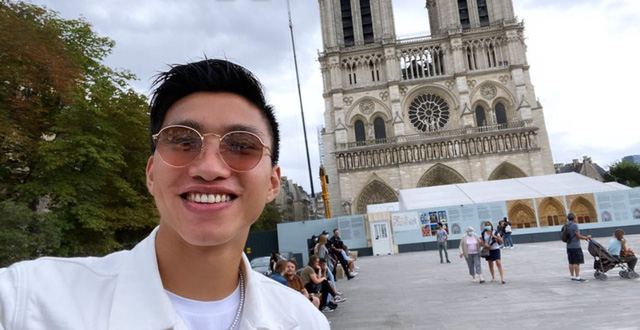 Coming to Vietnam, Thai Binh-born player will be isolated for 14 days in accordance with the Government's regulations. That means the earliest time that Van Hau can join forces with Hanoi Club is August 17.
However, Doan Van Hau does not have enough conditions to practice fully in France. No football field, no coach and no teammates to keep the ball feeling.
Even worse, Van hau will be isolated for 14 days after returning to Vietnam. For a professional player, spending more than 1 month without training will greatly affect the state of his body and ability to play.
The mid-season transfer market in V.League officially opened today July 21, so the Hanoi club can register Van Hau on the player list of the team. However, when this defender can join the capital team is still a question mark.
If he follows the schedule and can return to practice on August 17, Van Hau will not be able to play Phase 1 and 1 match of Phase 2 V.League took place on August 14.15. After that, coach Chu Đình Nghiêm also has to wait for the Vietnamese players to recover after a long time of not practicing and playing.
Currently, Hanoi FC is ranked 6th on the standings. If maintaining the position in the top 8, Hanoi FC will have 7 matches in phase 2. Therefore, at most Van Hau has only 6 games left in V.League to contribute to Hanoi. With the National Cup, Hanoi FC has a quarter-final match against Can Tho Lottery at Hang Day Stadium on August 28.