Van Hau missed the list of nominations for the World Noble Award
Author: Jennifer Lin
09:07 | 20/07/2020
Vietnam's young defender Doan Van Hau has not been on the shortlist of the Golden Boy award, for young players playing in Europe.
Golden Boy is a prize for outstanding young players under the age of 21 and currently plays in clubs of the European leagues.
This is considered the most noble personal title for young players in the "Old Continent".
Last season, Doan Van Hau played only 4 minutes for the Dutch team in the league, Van Hau still played regularly and was a pillar of the Jong Heerenveen. Van Hau himself has made a mark in his career as well as having an assist to create goals when attending matches in the youth tournament.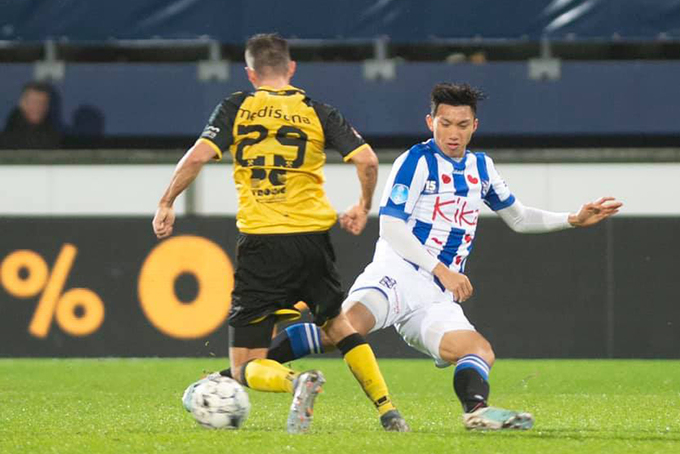 Being able to play and perform relatively well in Europe made Doan Van Hau have a bright chance to be named on the shortlist of Golden Boy awards. Unfortunately, the young Vietnamese defender was unable to make the list because he turned 21 in April.
Meanwhile, young talent Luqman Hakim Shamsudin (Malaysia), although he has not played any minute for KV Kortrijk in the Belgian first division, is still in the list of Top 80 Golden Boy 2020. Clearly, compared to the performance in the past year, Doan Van Hau completely surpassed the prodigy of Malaysian football.
In the shortlist of the Golden Boy award, there are famous names such as Mason Greenwood (MU), Alphonso Davies (Bayern Munich), Callum Hudson-Odoi (Chelsea), Ansu Fati (Barcelona), Phil Foden (Man City) , Daniel Maldini (AC Milan), Jadon Sancho and Erling Haaland (Dortmund).