Van Hau makes a special journey before returning to Vietnam
Author: Amelia
17:00 | 16/07/2020
Before going home, Van Hau spent time visiting some famous places in Europe.
In early July, the Hanoi club announced that Van Hau would return home after failing to reach an agreement with Heerenveen. The capital team is willing to pay salary for Van Hau to stay but the partner does not guarantee a clear future plan with the pearl of Vietnamese football.
Van Hau stays in the Netherlands to practice. Taking advantage of the last days while still in Europe, Van Hau had a trip to the magnificent Paris. Here, Van Hau takes selfies at famous places like Effiel Tower, Notre Dame Cathedral, ... He also visited Belgium and Germany before returning to the Netherlands this morning 16/7.
Van Hau dressed in a youthful outfit and a bright smile. The time at Heerenveen changed Van Hau a lot. He learned professionalism in the European football environment, along with a special diet that helped this player's body grow tremendously.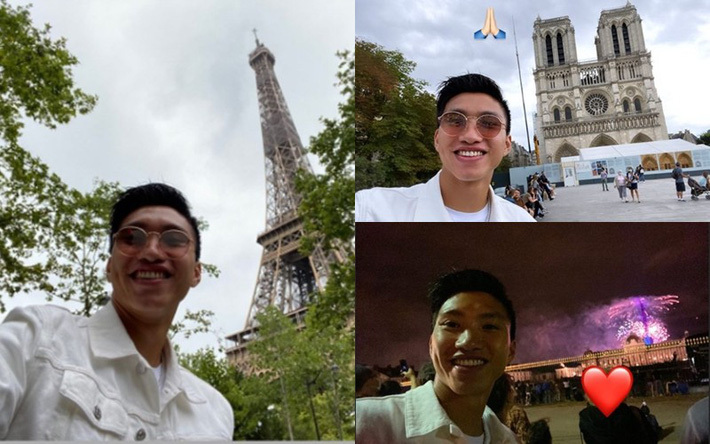 Van Hau still regularly participated in the reserve team, where many high-class players help Van Hau improve their qualifications.
Hanoi Club has not made an official announcement of Van Hau's return date, but he is expected to go on a flight to return citizens from France in early August. Van Hau will have to comply with the isolation rule 14 days before returning to practice with the Hanoi Club.
The capital team will register Van Hau for the second phase of V-League 2020. This season, Hanoi is having a difficult time because of an injury, Van Hau's return and Dinh Trong will be a very important addition for the defense.