Van Hau made Park Hang-seo change his plan
Author: Amelia
10:00 | 10/08/2020
Park Hang-seo has decided to change the plan of the Vietnamese team because of Doan Van Hau.
Park Hang-seo has made a plan to gather the Vietnamese team in mid-August with a force of about 30 players. The meeting is scheduled to take place from August 14 to August 20. However, after the meeting with the Vietnam Football Federation (VFF), the whole team will reunite 4 days later (from August 18 to August 25). It is possible that Park Hang-seo makes this change so that Doan Van Hau can contribute in time.
Currently the 21-year-old defender is on compulsory quarantine 14 days after returning from the Netherlands. He will end the quarantine period on August 16. Thus, Doan Van Hau can completely train with his teammates after 9 months of separation.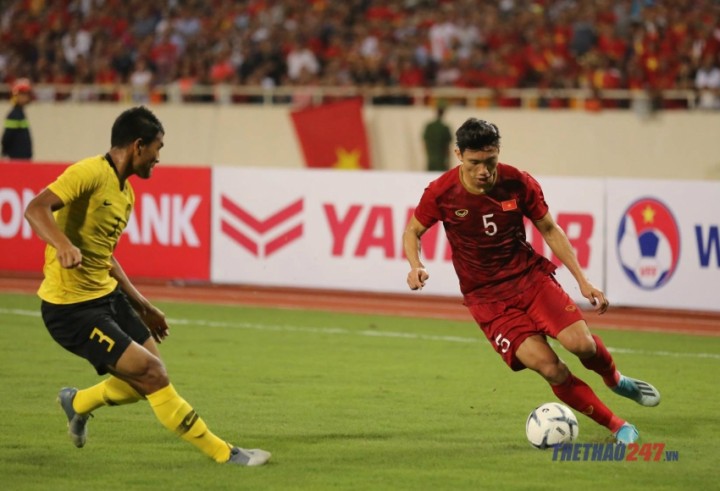 This is a very important gathering of the Vietnamese team, because the last time Coach Park Hang-seo and the players worked together was in November last year, since the match against Thailand in the World Cup qualifier 2022.
This gathering will help Park Hang-seo check and reevaluate the fitness and performance of the players, in order to prepare for the next three important matches taking place in October and November.
It is likely that Park Hang-seo will summon many new factors in this gathering such as Duong Van Hao, Ho Khac Ngoc, Vo Huy Toan, Ngan Van Dai, Bui Hoang Viet Anh, Sam Ngoc Duc, Van Thuan, Hoang Thinh. , Huu Tuan, Duong Thanh Hao, Mac Hong Quan, the players he and his staff watched while attending V-League 2020.