Van Hau expressed about the time he played for Heerenveen
Author: Amelia
17:43 | 07/08/2020
Answering FIFA, Doan Van Hau shared his time in Europe in the colors of SC Heerenveen.
After nearly a year of training and competition at SC Heerenveen, Doan Van Hau officially returned to Vietnam on August 2 and temporarily put his European dream behind. He will return to play for Hanoi FC in the second phase of the V-League 2020 with the goal of helping the capital team for the third time to win the domestic championship.
Although there were only 4 minutes to play for SC Heerenveen and was often pushed to play for the youth team, the time in the Netherlands was still very memorable for Doan Van Hau. Sharing with FIFA about his time playing in Europe, the 21-year-old defender said:
"I am satisfied with my life and playing and training in the colors of SC Heerenveen. It was my dream come true to join a team in Europe like Heerenveen. Training and playing with other teams. World-class player helped me improve a lot in both thinking and playing skills."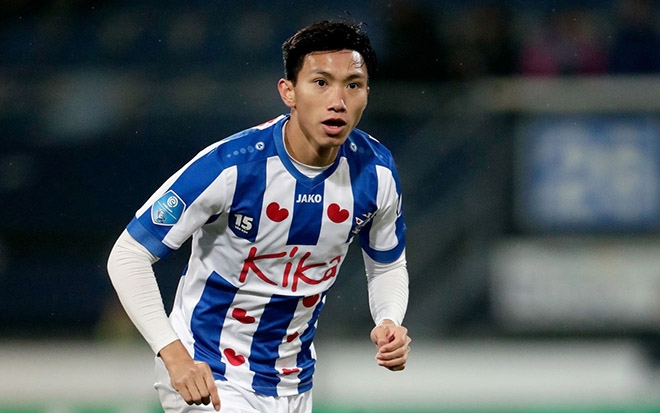 The most noticeable change of Van Hau after nearly a year in Europe is bodybuilding. The Vietnamese defender is now in the shape of a European player. Along with that, Van Hau's foreign language has improved a lot, this is a premise for him to look forward to the next oppotunities in the future.
Also in an interview with FIFA, Doan Van Hau also mentioned his dream of once attending the World Cup with Vietnam:
"Vietnam team will have to do our best to win tickets to the next round. I believe we can accomplish this goal. Not only me but all other players are always eager to play for the national team and attend a World Cup final. I always believe that Vietnam will do its best to surprise the world. Nothing is impossible. " - Van Hau shared.
Read more: Van Hau sends a special message after returning to Vietnam