Top 4 young players in Vietnam to hold the World Cup mission
Author: Amelia
18:00 | 22/05/2020
Park Hang-seo has found 4 of the best young players in Vietnam keeping the mission to win tickets to the 2026 World Cup.
'White wizard' Philippe Troussier said that Vietnamese football targeting to the 2026 World Cup needs about 100 players born from 1998 to 2004. These young talents will be expurgated at World Cup Qualification, SEA Games 31 or Olympic qualifying round 2024 ... to select the best factors to fight for a slot in World Cup.
Who will be in top 100 players mentioned?
The answer is current U16, U19, U21 and U23 Vietnam. At the moment, Park Hang-seo and Vietnam have found 4 names to complete the World Cup 2026 mission.
All 4 names are on the list of nominations for the 'Best young player of 2019' of Vietnamese football.
It includes Doan Van Hau (Hanoi FC / Heerenveen); Nguyen Hoang Duc (Viettel FC); Tran Danh Trung (Viettel FC) and Nguyen Van Toan (Hai Phong). 4 players will form the backbone of Vietnam teams in the future.
Doan Van Hau
The player, 21, is currently the best young talent in Vietnamese football. At the age of 20, Doan Van Hau has been the irreplaceable pillar of Park Hang-seo and won many victories such as AFC U23 runner-up 2018, AFF Cup 2018 winner, Top 8 Asian Cup 2019, SEA Games 2019 gold medal ...
The impressive performance in all tournaments in 2019 has helped Van Hau make the list of the 2019 Golden Ball nominees. This is also the reason for SC Heerenveen to spend on young player.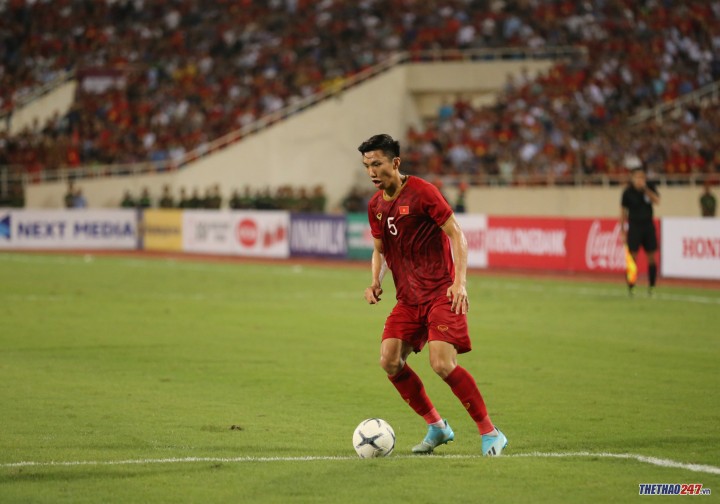 Nguyen Van Toan
When Bui Tien Dung became a 'national goalkeeper', Nguyen Van Toan was still not widely known. However, the 21-year-old has grown dramatically to become the No. 1 goalie of Hai Phong FC.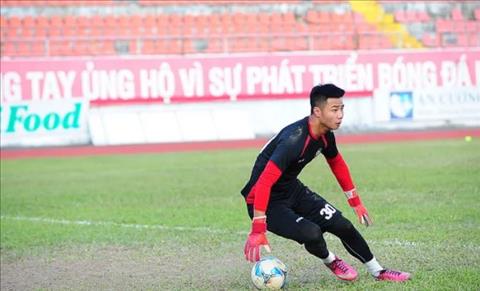 Van Toan even knocked Bui Tien Dung off his official position at U22 / U23 Vietnam and is a key factor in the journey to win the SEA Games 30 gold medal. The strength of this young goalkeeper is agile reflexes, mastered very well within penalty area.
Nguyen Hoang Duc
Hoang Duc is still a factor planned by coach Park Hang-seo for the future. Viettel's midfielder is an important link at U22 / U23 Vietnam. He was even tested by Mr. Park at the national level when Vietnam welcomed the UAE in My Dinh.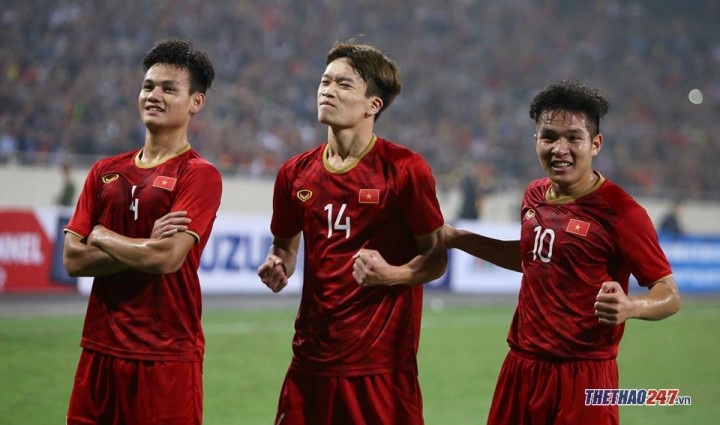 Hoang Duc is a member of the U20 golden generation who attended the youth World Cup. He made an important contribution to help Vietnamese football win gold medals for the first time in SEA Games. The strength of this young player is the versatility, good vision and good left foot
Tran Danh Trung
The young striker of Viettel FC has not had many opportunities to try at U23 or national team. However, Danh Trung's talent has been noticed and appreciated by Park Hang-seo. Therefore, the Korean strategist added his name to the preparation plan for the 2021 SEA Games in Hanoi.