Swedish striker: 'I really admire Cong Phuong'
Author: Bill Lintons
11:00 | 23/04/2020
Striker Grace Tanda admitted admiring Cong Phuong and said that the Nghe An-born striker did not fail when playing for St.Truiden in Belgium.
Grace Tanda is a foreign soldier playing football at the V-League 2020 in the SHB Da Nang club. After a time playing football in Vietnam, the Swedish striker said that Vietnam has many good players and should aim to play football in Europe.
"Vietnam has a few quality players. They should leave the V-League to try it out in Europe, like Quang Hai, Cong Phuong, Xuan Truong, Van Quyet, Phi Son and Que Ngoc Hai. They all possess the potential and outstanding qualities. V-League should not be the end of their career. I think they should leave Vietnam, " Tanda said.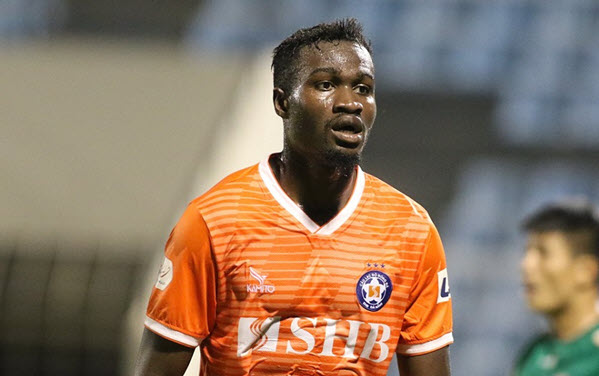 When asked about Cong Phuong, who had not stayed long at Sint-Truidense in Belgium, Grace Tanda had a completely different view from the majority. He said that Nghe An player did not fail at all.
"I don't think he failed. Cong Phuong is a great player. I admire him. Success requires many factors such as tactics, playing style, adaptability or geographical distance. European teams also apply more tactics than Vietnam. I think Cong Phuong did not fail in Belgium," shared the foreign soldier of SHB Da Nang.
Grace Tanda was not excited about playing football in Vietnam. However, after much thought, he decided to start this exciting journey. He hopes to contribute more in the future when V-League 2020 returns. Because every team here has its own strength.
"For the first two matches, I saw some teams trying to play nice attacks but not many others. However, every team can be defeated," said Grace Tanda.