Supachai, Supachok volunteere to work in Buriram's factory during Covid 19 pandemic
Author: Sirathom Chatchai
16:00 | 03/04/2020
Buriram United players took a significant action to join hands against Covid-19.
The Thai League 2020 is being postponed due to the complicated development of the Covid-19 epidemic. Taking advantage of this time, Buriram United players have joined hands to do a very meaningful job.
The president of Buriram United Club, Newin Chidchob, turned his team into a factory manufacturing protective equipment in the campaign against Covid-19. All will be donated to hospitals or poor patients.
Top Thai football stars playing for Buriram United such as Suphanat Mueanta, Supachai Jaided, Supachock Sarachart ... are all present. They are the main workers in this factory.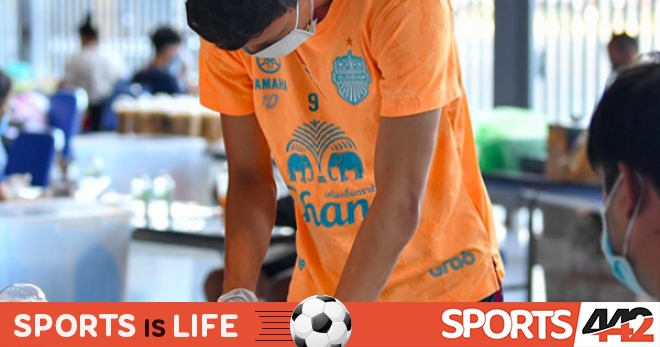 Buriram United is the rich traditional football club of Thailand. Last season, Buriram United lost the Thai League championship in a very unfortunate way. They took the lead for the most part of the tournament, but lost in the final rounds and accepted to finish second.
The Thai government has declared a state of emergency nationwide. The Thai Football Federation (FAT) and Thai League organizers have agreed to postpone the tournament at least until May 2. Previously, Thai League had to decide to suspend the tournament until 18/4.