Quang Huy: 'Cong Phuong can win the Golden Ball 2020'
Author: Sirathom Chatchai
15:51 | 22/05/2020
Commentator Quang Huy said that if Cong Phuong was facilitated by HAGL president, the chances of winning the Golden Ball for Cong Phuong is very high.
The Vietnam Golden Ball Award 2019 will be held on May 26 in Ho Chi Minh City
after being delayed for more than 3 months due to the impact of the disease. The five players nominated for the highest honors are Nguyen Quang Hai, Nguyen Van Quyet, Do Hung Dung (Hanoi), Doan Van Hau (SC Heerenveen) and Nguyen Trong Hoang (Viettel).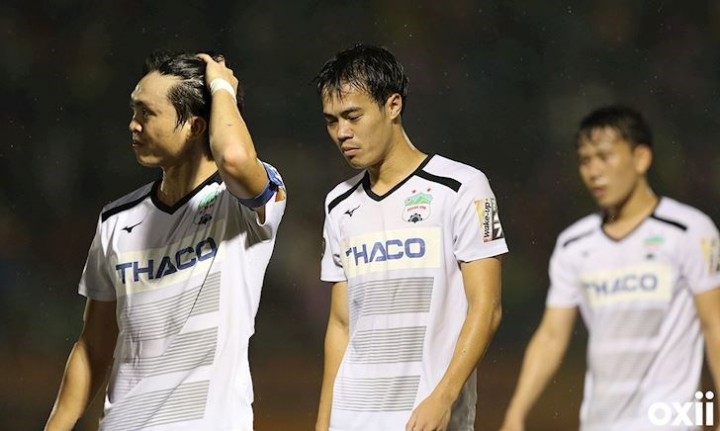 Among the 5 candidates, Do Hung Dung is highly appreciated to win the Golden Ball this year. Quang Huy said: "I still hold my opinion, midfielder Do Hung Dung will receive the title this year. His contributions are too obvious in 2019. It is also a recognition for the tireless efforts of Hung Dung during the past time."
4/5 players in the nomination belong to the Hanoi FC. The Capital team has been the champions with 3 titles: National Cup, V.League and Super Cup 2019. In addition, they also always play well in Vietnam National Team. Supporters could not help but regret for the players like Van Toan, Tuan Anh of HAGL. They have contributed a lot in the success of Park Hang-seo for the past 2 years, but their club performance was not as good as expected. Quang Huy assessed:
"I think if HAGL is in the top 3, surely their players will receive the Golden Ball. Notably Tuan Anh or Van Toan absolutely deserves this honor if HAGL gets its achievements.
In the past 5 seasons, HAGL has to race not to be relegated. However, the players summoned up to the national team is no less than any other team."
"Cong Phuong is currently in good shape in Ho Chi Minh City. Moreover, the Thong Nhat team is expressing their desire to win the V.League 2020. Not only that, they also represent Vietnam for the AFC Cup.
If HAGL president continues to let Cong Phuong play for Ho Chi Minh City for the end of the season and Vietnam NT wins a high achievement at this year's AFF Cup. Indeed, 2020 QBV will most likely belong to Cong Phuong, of course in case he contributes a lot to help Vietnam and HCMC FC achieve high results ".
In Ho Chi Minh City, Cong Phuong has shown excellent performance with 3 goals, more than the striker's achievement in the whole of 2019. Bau Duc also confirmed that he will create conditions for the 25-year-old striker to play the full season 2020 for V.League's runner-up.