Park's assistant got angry: 'Use your head'
Author: Amelia
15:00 | 21/08/2020
Park Hang-seo's assistants must work continuously to direct and remind the U22 players in Vietnam.
On the afternoon of August 20, Park Hang-seo continued to divide 47 Vietnamese U22 players into two separate teams to train under the guidance of assistants Lee Young Jin and Kim Han Yoon.
In addition, the names that have been recruited many times such as Van Toan, Bui Hoang Viet Anh, Bao Toan ... most of the remaining players of U22 Vietnam are newcomers and do not have experience in competition.
Many players are 'overwhelmed' with the lesson plans of the Korean experts or improperly performed skills. Therefore, Mr. Lee Young Jin and Kim Han Yoon had to direct quite a lot, even getting angry.
Assistant Kim Han Yoon shouted loudly when the Vietnamese U22 players handled the ball and made very slow decisions: "Use your head. You must think about passing options before you receive the ball."
Assistant Lee Young-jin also gets angry with his players many times. The Korean expert constantly stops the ball, recreates the situation and gives the best solution for the player to learn.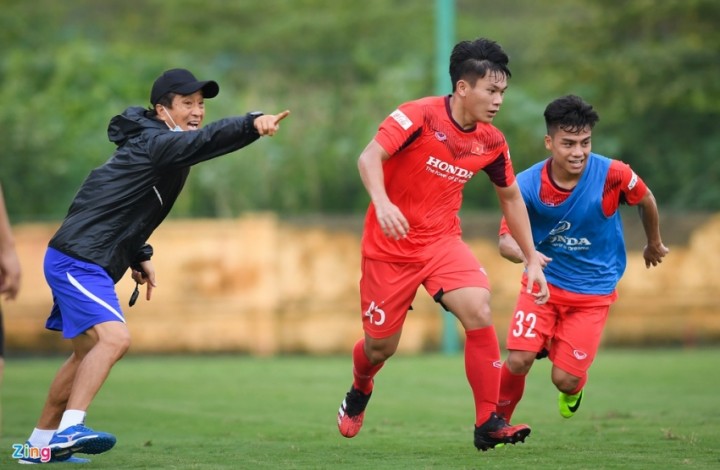 The Vietnamese U22 players tend to pass the ball in the middle, making both Mr. Lee and Mr. Kim angry. Park's associates want the winger and the midfielder to actively develop the ball out of the line to have space.