Park revealed his plan to use Van Hau at SEA Games 31
Author: Amelia
16:00 | 13/07/2020
Park Hang-seo has shared about Van Hau in a recent interview.
Park Hang-seo had an interview with Tuoi Tre to share about the plans of Vietnam in the coming time. One of the most important issues is the personnel preparing for the tournaments ahead.
Doan Van Hau, one of the few young talents who are both the mainstay of the national team but still ensuring the conditions for competition in the next year's SEA Games held in Vietnam, has become a hottest topic.
Mr. Park unexpectedly revealed his plan to use Van Hau in the next SEA Games in his share: "I have not heard the official story of Van Hau returning to Vietnam and not wearing the Heerenveen Club (Netherlands) so I cannot say anything. However, Van Hau's return will help the Vietnamese team in the next two important tournaments as well as the U22 Vietnam team to prepare for the 2021 SEA Games.
We should not say Van Hau succeeds or fails when he returns to the country to play. A player who has the opportunity to go abroad to play is good for that individual and for Vietnamese football. Van Hau is still very young, so maybe he'll go abroad to play later. "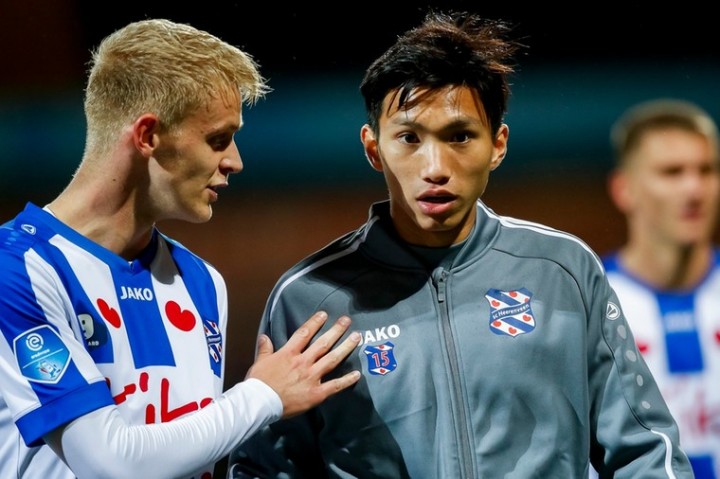 Recently Park Hang-seo has summoned young players for the first call up of 2020 of Vietnam U22. Most of the faces in this meeting did not meet Mr. Park's requirements when he was too young to play.
With Van Hau's service, Mr. Park will be less worried about the defense. This is where he always prioritized building key factors before thinking of midfield and attack.
Van Hau will return to Vietnam to play when Hanoi decides to stop negotiating with Heerenveen. The capital team thinks that Heerenveen does not have a clear plan for Van Hau, so he does not leave this player at all costs.